The Blindfold BlowJob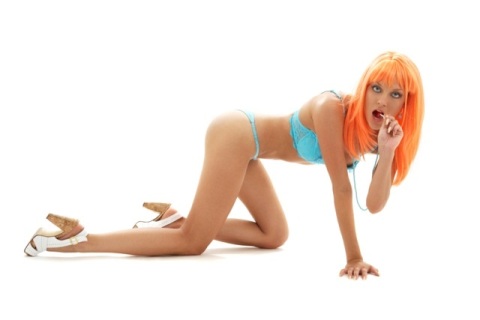 This oral pleasuring game will get her to crave your cock a doodle doo!
It's a known fact that you can smell, taste and feel more when your eyes are covered.  Removing the visual cues to your brain heightens your awareness of your sniffer, taster and feelers.
SHE LOVES TO LICK.
That's why I recommend covering a woman's eyes as you feed her a delicious piece of chocolate . . .
. . . as a way to both assert your masculinity (you're in charge while her eyes are covered). . .
. . . and to invite her sensual animal to feel, taste and smell the chocolate more deeply.
This same mind hack expands the pleasure she gets from having you in her mouth during oral sex.
HERE'S HOW TO SET THE SCENE
Describe your idea to her and make sure she wants to try this fun experience with you.
Next, make sure the room is cozy and free of distraction.
(Properly manscape your genitals and shower ahead of time.) <=== The Visual Inch
See if she prefers to lie down on pillows or sit up with back support.
Talk her through the whole experience with a deep, low, sexy voice.
Tell her you're about to touch her lips with your manhood.
Tap her lips lightly with the tip of your penis.
Wipe it back and forth across her lips like your penis is lipstick.
Ask her to stick out her tongue and then, still holding your member, tap it on her tongue and draw circles around on it.
Just play with her lips and mouth with your cock for pleasure.
Don't try to MAKE her feel anything. Just enjoy the sensations yourself and she will get off on your pleasure.
TALK HER THROUGH IT.
The more you moan and tell her how much you love this intimacy, the more she'll respond.
Remember, women are afraid you'll think they are slutty if they really let go and enjoy themselves.
You have to TELL HER as much as possible during and after that you adore her, find her sexually irresistible and approve of her cock sucking.
Use specific details. Describe in visual language what you adore about her sexy body.
Is it the way her breasts hang? The color of her nipples? The softness of her skin? The shape of her ass?
She wants details, man!
The more you keep a running conversation in that low sexy voice about what turns you on about her, the more she'll gobble up with glee.
This exercise is not focused on you ejaculating. It's just for fun. It can last 1 minute or as long as you are both enjoying it.
If she takes you in her mouth, let her. But don't force yourself in. Let her come to you.
Consider this a warm up, not a finale.
AFTERCARE
Whenever you and she have had enough, take off her blindfold, gather her in your arms and give her a long, caring embrace.
Tell her you love and appreciate her.
And thank her for co-creating a fun and sexy experience.
If you try any variation of this, do let me know. I love your stories!
And if you want to know how to train her to give the best blow jobs ever, get my book, The Blow Job Secret.
In this fun little ebook you'll learn sex positions guaranteed to get her off while she's giving you head. . .
What's in it for her to give you a blow job. There is a reason WHY women benefit from giving oral! And I tell you inside.
And how to slowly warm her up to loving to give you head if she's resistant to it.
Even the secret to deep throating and all about how to tame the gag reflex for pure pleasure.
For men, women and couples who love head, hate head and everything in between — The Blow Job Secret is a complete guide to getting off on your dick and loving it.
Now for a limited introductory period, as a member of my email list you can get it for more than half off the regular price.
The Blow Job Secret <=== Check It Out Now
I made this Special Report an immediate download any guy can afford. And because you're on my list, I've slashed the price by 60% and added three extra bonus Reports totaling over $100. You gotta go see the titles of the Bonus Reports. OMG! 🙂
The Bonus Reports will show you how far you can go with oral pleasuring — further than anything you can find on the Internet, in technique books, and definitely not in porn — because if you don't know what it's like in the outer limits, how can you lead her there?