How To Flirt And Hook-Up Online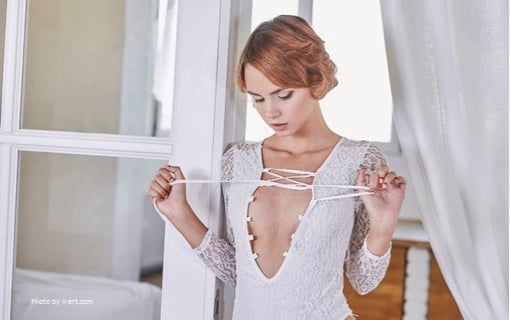 I'd like you to date a new woman a couple times a week this year.  I'm convinced that the more you get out there, the higher your chances of having incredible sexual experiences and just plain old MORE FUN.
And if you're only "pool" of options are your workplace, local community, or circle of friends… you must cast a wider net.  Definitely DO NOT date anyone you work with. It's now unacceptable after Weinstein, Lauer, Franken, and the good old original nutcase, Weiner have splashed the news with their sexual power dynamics.
The good news for you is: There are 12 million Tinder matches happening every day. Plus, people who meet online meet a wider social network of people. That means you can find someone who REALLY jives with you more easily by dating online.
DATING JUST GOT SO EASY
A recent survey of 19,131 American couples who were married between 2005 and 2012 showed that a third of them met online.
These "online dating" couples apparently had a lower divorce rate than those couples who first met offline.
These couples also reported to be happier in their marriage than the couples who met offline.
Why is that?
My opinion is that when you're looking for a partner online, you get to choose who you connect with.
And you've also got A LOT of options to choose from.
That means the chances of you meeting someone you can truly share a connection with are through the roof.
If you're interested in finally meeting the love of your life, give online dating a chance.
And to ensure you don't feel lost and confused on what to do, here's a great copy-and-paste guide you can use starting tonight.
⇐ Connect With The Hottest Women
Here are three advantages of online dating:
#1 Your competition is weak. Most of the profiles of other guys are boring. Women won't spend a single second going through them. When they see yours, they'll be hooked. Just as long as you follow the copy-and-paste guide here.
#2 Most of the women on these online dating sites are looking to flirt. And of course, they're also sexually liberated. That means if you're looking for more than just a date… you're going to get your hands full.
#3 The average time from meet up to marriage is 18 months for couples who meet online. And for those who meet offline, it's 42 months. Which do you prefer?
This coming 2018, why not explode your dating and sex life to the stratosphere?