The Most Romantic Gestures – More WooHoo! in Your Woo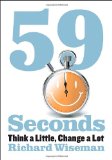 Wiseman, the author of "59 Seconds: Think a Little, Change a Lot" surveyed women about what gestures men could do that would be most appealing to them. This beautifully parallels the first two keys of seduction from "Seduce Her Tonight." When you learn to give her Small Offers (like the list below) in the dance of seduction, and you use Erotic Vigilance to pay attention to "where she's at," she begins to feel that you are focused on her and tuned into her, which warms her to you. Knowing when she's chilly, writing a song about her or creating a playlist – you have to KNOW her and PAY ATTENTION to her to implement these. It's what we want! I suggest you add all of these to your calendar and do each one over the next six weeks. If she likes it you'll know. If she doesn't, just say, "Hey, I thought I'd try something new you might find romantic." "Don't worry, I have other ideas you might enjoy more." "Just wait, baby."
You score MAD POINTS just for trying to be romantic.
Then come back and comment below about how well they worked. I want to hear your stories!
Top Ten List of Romantic Gestures

40% – Cover her eyes and lead her to a lovely surprise. 28% – Write a song or poem about her. 25% – Tell her that she is the most wonderful woman you have ever met. 22% – Run her a relaxing bath after she has had a bad day at work. 22% – Send her a romantic text or email, or leave a note around the house. 22% – Wake her up with breakfast in bed. 18% – Offer her a coat when she is cold. 16% – Send her a large bouquet of flowers or a box of chocolates at her workplace. 12% – Make her a playlist of her favorite music.
According to Wiseman, "Interestingly, it seems gestures that reflect a form of escapism and surprise top the list, followed by those that reflect thoughtfulness, with blatant acts of materialism trailing in last place – scientific evidence, perhaps, that when it comes to romance, it's really the thought that counts."
Download This Free eBook To Get More Romantic Tips and Ideas.