Your Prescription for Sex-Sess in Life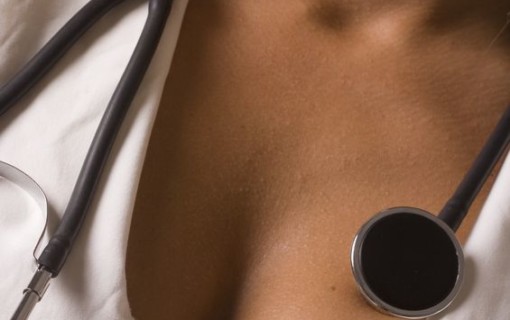 For many men and women, it's a long hard road to get to the point of feeling really sexy, confident in bed and living "in your turn-on" during your everyday life.
Like many women, I had to overcome some abuse. Yet I still had a reasonable amount of pre-marital sex. However, with the exception of a couple of mediocre lovers, the sex in retrospect, was grossly amateur.
No wonder I could never understand what all the fuss was about sex. I'd never had GOOD sex.
When I met my husband, we had good chemistry.
But it wore off. . .
He didn't grow his sexual skills. It never really entered his mind. He thought he was pretty good in bed, because I could have an orgasm. (Now I want 20 orgasms!)
Imagine how platonic we became in our quest to build our careers and family.
I'm not unique.
Remember, this is the most common refrain of couples who drift apart and often, end up in divorce.
I invite you to think about how your friends' marriages have been dropping like flies. Right?
That we wrestled our relationship back from the brink is testament to our willingness to get deeply humble, truly honest and know that though we might change partners, we could never do better than the spouse we chose those many years ago.
We were on a mission to rekindle our sex life.
I say with total conviction, that focusing on having great sex is the smartest thing I have ever done in my life.
I am happier now, more grounded, and more in love than I have ever been.
Take a moment.
Read it again.
Because of the intimate bond we've created by working on our sexual communication and sexual skills, we are happier than we've ever been in our lives.
When you hear my story and apply what I've learned to your life, does it begin to feel like I can make a difference in your world?
No matter how pissed you are.
No matter if you don't have a lover.
If your mate is checked out.
You suspect them of cheating on you.
You don't think you can even talk to them about your frustrations.
You're not sexually satisfied.
You have health issues.
You feel like you don't measure up or she's faking it.
Name it.
Isn't it interesting how the mind works?
Because as you even consider these two fundamental areas of focus that will truly affect your situation, your path becomes clear.
1) Learn how to communicate your sexual needs. (this includes finding a partner)
2) Learn about male and female anatomy and master advanced sexual skills.
Talk.
Make Love.
It's that simple.
Talk and technique.

As you realize you can overcome nearly any obstacle to getting the great sex that will make you happy (with the exception of mental issues where you simply need a professional).
Perhaps what I did will work for you?
Remember how I told you about our Expanded Orgasm practice (my "Yoni Awakening Tell All)? Then I told you about how I learned to have squirting orgasms?
When my man put time and attention on making me have fabulous orgasms, our world turned around.
It didn't stop there.
Once the Expanded Orgasms woke up my genitals and I started feeling arousal…
Once my man learned how to get me to let him pleasure me first…
Once I began having all kinds of wild-assed orgasms, from clitoral to ejaculatory to vaginal… finally! (I had gone my whole life not coming during intercourse. You can imagine how frustrating it was to have intercourse with my man – he'd come and I wouldn't.)
Once I trusted that he loved me enough to make me feel this good…
He started getting filled up himself from the great sex and his anger receded…  and he began mentally engaging in our relationship again…
Our whole relationship, then our whole lives, got exponentially better.
Now I am so turned-on I actually crave having his beautiful penis in my mouth, loving it up. Imagine how happy that makes him?
And now that he can properly warm me up, get me fully aroused, I can have amazing orgasms during intercourse. Yippee!
And we're working on our intercourse techniques where I give him tons of feedback and he tries many different strokes.  Plus I'm learning ever-more about oral sex.
There's always a new area of sensual growth and pleasure. It never ends, and you won't want it to.
The advice I give my friends is to start either with communication or technique or both.
So you can communicate easily with your partner, there's the Seduction Trilogy framework.
For multiple orgasm technique, there's Expand Her Orgasm Tonight (start there) and Female Liquid Orgasm (if you are already a pretty good comer and want more).
As you click on all these links and get the generous free advice Dr. Patti and Tallulah offer right now, I promise, you will feel good about taking action. Often, it's just the first step on the journey that reinvigorates you.
If you were to post a comment below, right now, with any questions you have about all this, what are you going ask?
And finally, let's end on a laugh, 'cause that was a pretty intense.
Hey, Manly McHardon.  Read this: "Just Fucking Fuck Me, Already."
http://bit.ly/bucQeB
[best of craigslist]
Download our free eBook to learn more how to have a Good Sex with your partner.