Welcome to "Dr. Patti Taylor Insider's Club." Your free report is below.
I'll send you emails each day with access to all my insights and gratis goodies so please make sure to add "[email protected]" to your address book white list right now so you don't miss a single thing.
–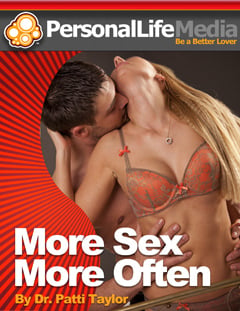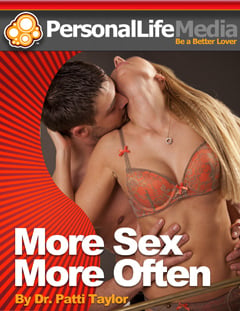 I am Dr. Patricia Taylor, author of Expand Her Orgasm Tonight and the Seduction Trilogy with Personal Life Media.
You are about to receive a profound collection of my 20 years of teaching people just like you how to give and receive sex that keeps getting better.
Here's what you'll get:
More Sex More Often free report
Audio interview where I describe ALL the Seduction Keys
A HOT audio interview with Daka Raj, a master sexual genius
A downloadable transcript of the interview with Raj
All this and more with no charges, no fees… simply to introduce you to some of my life's work.
Enjoy this free report with my compliments as an introduction to this new series of 3 ebooks (+ audio books) about SEDUCTION.
More Sex More Often reviews the first of the Four Keys to Seduction, "A String of Yeses."
Want enthusiastic "yeses!" to your sensual offers?
Every seduction expert and intimacy coach will tell you that women get aroused more slowly and need small offers to get warmed up. Only I tell you how to "right size" your offers to get excited, turned-on "yeses" from your lover.
Learn about "running menus" and using "biofeedback" even when your woman isn't verbally communicating her level of interest or arousal.
Click below to download the free ebook (.pdf)
Next up, an interview with me by Sloane Fox about the Four Keys to Seduction.