Help Her FEEL MORE Sensation 'Down There' [Engorgement]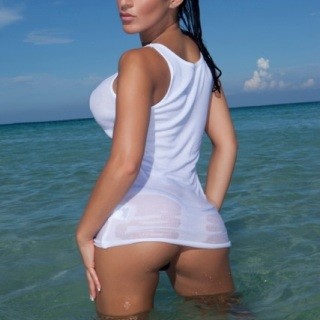 If your woman has any difficulty orgasming,
If she can't come easily from intercourse,
If you've worried about her vagina feeling a bit "roomy" for your penis,
If her vaginal tissue is delicate,
If you want to help her become multi-orgasmic,
If you want to expand her range of sensation – open new "neural pathways" to feeling even more pleasure from your touch and your penetration…
Engorging her may likely be the one simple "fix" you both need and just never heard of!
ENGORGEMENT
To be engorged is to be "filled with blood."
Just as your penis fills with blood as you become erect, a woman's genitals also have the same erectile tissue that allows her vulva, her inner and outer vaginal lips, inside her vagina, her G-Spot — essentially all her genital area — to become engorged.
HOW YOUR WOMAN'S GENITALS ARE A 'SYSTEM' WOMEN'S ANATOMY OF AROUSAL <=== Valuable Info
If you consider that your woman has the same amount of erectile tissue up inside and all around the entrance to her vagina as you have in your penis and scrotum, you can see why using your hands, the most articulate of your possible tools (penis and tongue being the others) to engorge her, can increase her pleasure during lovemaking after you stimulate and engorge her.
Here are two free audio interviews with my mentors, my sexual gurus, both featured in Revive Her Drive.  You CANNOT GET ANY BETTER than this combination of Sheri Winston and Dr. Patti Taylor, the creator of Expand Her Orgasm Tonight and the Seduction Trilogy.
Want to hear what two women who have amazing orgasms and incredible sex discuss with each other?
Note: Click the purple 'download' button to put these on your smartphone or mp3/ipod for private listening.
PLAYING WITH HER WHOLE ERECTILE TISSUE NETWORK <=== Secret Maps To Buried Pleasure & Orgasmic Abundance
When you stroke her tissue – rub it with organic oil (avocado, coconut, grape seed – see what she prefers), knead it, press a firm, gentle hand on it, squeeze it lightly, swirl it between your fingers – it gets engorged and experiences more sensations of pleasure.
As Sheri says, "The clitoris is just the tip of the volcano that's up inside her."
Engorgement is Your Key to the Pleasure Palace.
An Expanded Orgasm practice, where you have "dates" to give her an orgasmic massage are the best form of engorgement. How wonderful! Where does the line start?   Expand Her Orgasm Tonight, which teaches this beautiful couples experience, is one of our most popular titles and the REASON Tim and I founded Personal Life Media.
For now, please read these blog posts and listen to the two audio dialogues so we can build on this foundation.
Please email me your questions and let me know if there's anything I'm not explaining well enough, ok?
Warning! When you click through to Sloane's blog posts, be forewarned. I've asked her to use "real language" in her writing. Together, we are attempting to desensitize certain words to describe human anatomy so that we can alternate between new age words like Yoni, medical words like vulva and common language descriptors like pussy. We try to "mix it up" to make everything OK. Thanks for understanding our intention for opening to MORE rather than contracting and having LESS.
Click image below to download our free eBook!