"If I Talk About Sex It Causes A Fight" [Mailbag]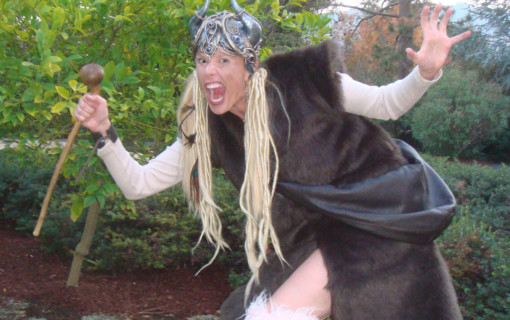 This blog post is dedicated to easing the pain of discussing sex with your woman. Nancy Wasson,  Patti, Taylor, Karen Brody and Carlos Xuma, four of my trusted advisors, give their answers to two similar Revive Her Drive customer's questions.
"We don't talk about sex at all or it causes a fight as she says that's the only thing I want and she feels it is the least important part of the relationship and I feel it is a very important part of the relationship." – John
"I don't think there is love between a man and woman any more. All men want is sex." Then she told me that all I do is talk and want sex. I have worked so hard not to talk sex because a slight mention of sex, and she is upset. It is true I have talked about sex, but I have put myself on limits. Yet, she recalls far distant times and makes them as fresh as if I said them yesterday.
I have vowed to avoid sex altogether, to avoid kissing, holding hands, hugs or saying "I love you" or commenting on her beauty. She tells me those things revolve around my needs. She seems to hate it all. I think to her, this is my keeping sex in focus.
To handle my biology, I sometimes have a private session of personal care. If she comes in on me, she will join me and take over. I don't get it! I just wish I could redirect my mind off of sex and not get so torn up emotionally.
I know this is a bit complicated, but any advice would be cherished." – Kenneth
First reply from Nancy Wasson:
That is a difficult question Kenneth asked. Let me share some thoughts with you from my perspective.
One thought that came up for me was triggered by the sentence: "Last night, I longed for the same encounter." I've found that we increase our chances of disappointment when we want one encounter to be the same as a former one—whatever the situation is. It's helpful to approach each encounter with what in Zen Buddhism is called the "beginner's mind," which means not to have any set expectation but to view each situation through "fresh eyes." It can be a real set-up for disappointment to try to re-create a previous experience.
Another thought is that now he and his partner are really polarized about sex—it's all very serious and heavy and tense. He's not going to be able to proceed forward but will need to take some steps backwards to work on the basic relationship and adding lightness and a sense of humor and playfulness into it. His partner has expressed that she thinks all he wants from her is sex, and she is programmed to resist. When this happens, laughter and fun and a sense of play disappear. The relationship and sex become much too serious.
When his mate walks in as he's "handling his biology" and "takes over," that's a perfect time to smile, laugh, and joke together afterwards—as well as for him to compliment her, such as saying, "You're the best wife, honey" or "I cherish you."
One important principle is "what you resist, persists." You want to start where the other person is and build on that in small steps—but first you have to be okay with where they are. Otherwise, there will be a tug-of-war going on. The mate has to feel totally loved and accepted for who she is and where she is. That's the starting place.
And when they do have sex, I'd advocate adding laughter and playfulness, which can add to the bonding and enjoyment. In her comments, the mate is communicating that she feels "less than" with her self-esteem—that all he wants is sex, and she feels devalued as a person, even though she doesn't put it in those words. On one hand, he has a right to want a passionate sex life—on the other hand, until she feels totally valued and loved deeply in the way that communicates love to her (reading "The Five Love Languages" could be helpful here), she won't be motivated to want to extend herself sexually to him.
And I have to ask, "What is happening after the sexual action is over?" Are they snuggling, is he saying sweet, romantic things to her, is he deepening the emotional intimacy at this crucial time? That alone can motivate the other person, whose sexual needs may not be as strong, to enjoy the experience because of the emotional intimacy and soul-connection.
So there's not an easy answer to this question, but one of the main points I want to make is that sometimes you have to retreat to be able to advance. Actually, I really like the quote by Douglas McArthur: "We're not retreating; we're advancing in another direction."
Warmly,
Nancy Wasson, Ph.D.
KeepYourMarriage.com
ControllingSpouse.com
Nancy Wasson has been an LPC (Licensed Professional Counselor) for over 20 years and is a Marriage Coach and co-author of Keep Your Marriage: What to Do When Your Spouse Says "I don't love you anymore!"
From Dr. Patricia Taylor
Kenneth may be attempting to "mindread". Men are taught that mindreading is a great seduction strategy so I can understand why he'd think of trying this. However, it's lead to some brick walls. Ouch!
While his intentions are good, he is having (at best) random success. That makes total sense because mindreading – even with sincere intentions of trying to figure someone else out – really does lead to hit or miss outcomes.
Yes. Mindreading can backfire – and even lead to (yikes!) counterproductive ends. Frustrated, confused, and lonely, to name a just a few.
Can we cut to the chase, then? Mindreading really is often not much more than an exercise in speculation. You'll win some rounds with this approach, and lose some, too. Hopefully not too much damage is done and the wins outnumber the losses by a long shot.
So, is there a way to improve on mindreading? After all, he does want to know what his beloved wants.
For starters, our guy needs to connect with his partner and have some intimate, vulnerable communication. Find out what is going on with her.
In addition, he can gather additional information via the biofeedback loops one gets naturally in making small offers. See where she "bites" and chows down.  Tentatively? Pleasantly?   Best is when she says yes, enthusiastically, on what "bite-sized" menu items he offers. In this fashion, our guy can lead her step by step into greater degrees of mutual pleasure.
She seems to enjoy him sexually when the mood is there so I am not imagining this is a *not* a sex problem per se. But, we're kind of flying blind until that communication and menu-running has run for a bit.
Over time, with this type of attention, his lady will feel his super high-quality attention and start to bask in it. Just like flower open in the sun, so will women, given the caring and opportunities to come out and play in their own way.
Of course, if there are deeper issues, then they will have to be addressed.
Almost anything can be changed if both these partners are willing, able, and eager. I see lots of room for growth and expansion in this situation.
Vulnerability and Small Offers are two of our four keys to Seduction. By mastering these keys, he will letting her know that he is serious about her pleasure. And he is bound to have a great time too!
Dr. Patti is the creator of Expand Her Orgasm Tonight and The Seduction Trilogy: Seduce Her Tonight, Seduction Accelerator and Her Sexual Trainer. http://expandedlovemaking.com

From Karen Brody:

Dear Kenneth: First of all you've got to stop looking for that magic formula to get sex!
Focusing on how you succeeded last time is a waste of time; it's like trying to see a bird land in the same place twice. When you try to recreate the same wonderful moment you had after 10 p.m. once, you rob that special moment of it's magic.
You say your wife says that telling her she's beautiful or that you love her is a turn off for her. I find that hard to believe. Perhaps she doesn't enjoy holding your hand of kissing you because it feels like a strategy to lure her into bed. If it's a strategy, she'll feel it.
Until you learn how to experience these moments of affection as pure and satisfying in and of themselves she will resist you – as they all have a hidden motivation.
Your wife comes to play with you when you're engaged in self-pleasure because it's a rare moment that you're turned on, and that turn on isn't focused on her. I suggest you take care of yourself more often, so you are less needy and eager, and so you can approach her with the desire to connect with her, rather than to release.
When your wife says "You only want sex,' what she's saying is she's not sure it's her you want. In other words, as long as you achieve a climax you're happy.
If she doesn't feel that you love her, and, desire her equally, she will never trust your sexual motivations. Tell her each day that you love her, and that it's because you love her that you want her. This will likely make a very big difference in how she relates to you sexually.
Karen Brody helps men have the highly satisfying sexual relationships they want with women. She is an expert in sexual dynamics and male empowerment. Get in touch for a consultation. http://www.loveandintimacycoach.com
From Carlos Xuma:
He's gotta get back to being the man a woman WANTS again, rather than the one who's wheedling his way between his wife's legs every night. Or playing games to get what should be mutually desirable sex.
His vowing off sex is a reflexive reaction to avoid pain, but will ultimately give him more pain when he realizes he was just playing head games with himself.
My first suggestion is that they seek some form of couples counseling.
Their situation needs a guiding force and mediator to help them not only get what each wants, but help each person see through their own pain to have compassion and feeling for the other person's.
In short, there is a lot to this situation that is not being communicated, but should be worked through with an experienced couples therapist. I'm all for self-healing, but there is much more here that is bubbling beneath the surface of his description.
Carlos Xuma, Alpha Masculinity http://www.carlosxuma.com/alphamale/
With love,
Susan Bratton