I'm Too Frustrated To "Do All The Work" It's Going To Take To Revive Her Drive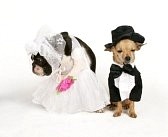 Susan,
I've started going through the material, but I have to confess that my motivation is low enough that I'm not feeling like the effort associated with doing the work (which I'm certain will be successful) is worth it.
It's been enough years, with enough anger, disappointment and frustration, and enough of taking care of things myself, that it just feels easier, less risky, less scary, to stay in my comfortable "friends without benefits" marriage.
I get that I need to lead – but I just can't get past the point that I have to do all the work, when she'd be quite happy to never touch me in that way again.
I hope that most of your subscribers can get past this point, to make things better.
Brian
Hi Brian,
I'd really encourage you to cultivate compassion for your wife and take the lead in resolving your disconnect.
It's really not her fault. She's powerless in that when those love chemicals fade, it just zaps her sex drive.
And women get bored without variety. She's biologically programmed to be done with you after a few years or a few babies.
The shut down happens quickly and in her body and brain, she just has no interest.
Revive Her Drive is an intervention of sorts.
Mind over matter.
You apply the brain and heart "restart" mechanisms and then you reawaken her senses and her body.
You have to romance her, then turn her body back on, then seduce her.
It does take a while, but you can see results immediately for your efforts, which can make you feel more hopeful to continue.  These early romantic successes also warm you to her and her to you again and your relationship starts becoming more fun.
Right now, you are in a negative spiral, in a funk.
What would it take for you to believe that it's beyond her control and she's not doing it TO you?
It's happening to her too. And though it doesn't make her as miserable, because of the way she's wired, she'd still, if the truth be told, love to have a passionate relationship. All women adore romance and passion if they can get it. She's just given up caring, she's beyond hoping. And if you are too, that's a death sentence for you both. Because it's not her "job" biologically speaking, to initiate or fix. It's yours, as the man.
You must create that polarity, variety and danger/excitement to get her oxytocin pumping again so she wants you to touch her and give her orgasms, which creates more oxytocin. That's the UPWARD pleasure spiral.
Start with the Stealth Turn-Around Tricks eBook.
They are easy and simple romantic ideas that you will see her respond to with pleasure.
Then figure out if there are an extraneous resistance issues you have to handle. Or if she's simply turned off and needs a kickstart.
Then begin touching her again.
Very slowly make her small offers – listen to Dr. Patti's 4 Keys to Seduction interview.
Email me and tell me how that goes.
Will you try? Please?
Don't give up.
With Love,
Susan Bratton