Here is the new Female Genitalia: Anatomy and Engorgement free Special Report, courtesy of Revive Her Drive.
Engorging Your Woman Is The Key To Arousal, Orgasm And Satisfaction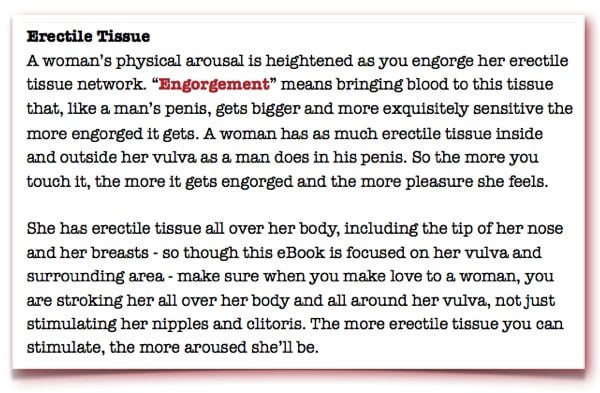 SERIOUS WARNING (Over 18 Only): If you are sensitive to explicit photos of human anatomy, please do not download this special report. By downloading this report you are agreeing that you are comfortable viewing explicit pictures of everyday women's vulvas and genitals.
We normally charge for this special report, but we are making it available for our female members for free for a limited time.
It is our intention to educate men in the service of women to enjoy more pleasure and intimacy, but this book is written for both men and women to enjoy and learn about female anatomy.
This is version 1.0. If you have any questions, please post them in the comments section below.
Thank you so much for being a quality person who wants to learn and apply more knowledge to lead a happier, more fulfilling life!