Spoon Breathing [Tantra Couples' Exercise]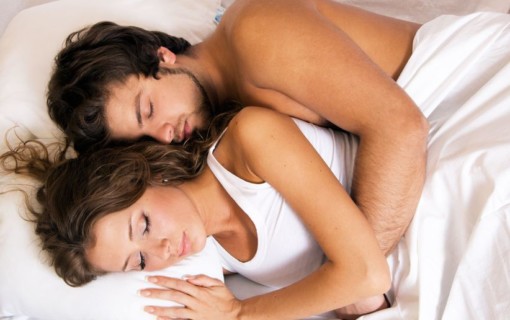 Tantric sex teaches us that breathing together increases desire and intimacy.
Try this tonight.
Spoon your woman, preferably where her back is to your front and you are laying on your sides.
See if you can breath more shallowly than you normally do and ask your woman to breath a little more deeply as you time your breathing together.
Every time you fall off of the rhythm start over.
Concentrating together and being fully present with each other is a real turn on.
See how it makes you feel very close to each other.
This is a beautiful way to sensually lead your woman and a loving way to drift off to slumber together.

Breathe Deeply Your Love!
Note: There are a few free items Susan and Tallulah have for you:
1) "What A Husband Can Do To Get His Wife To Say Yes" Insights into Intimacy audio dialog with Calle of TheMarriageYouWant and Susan Bratton.
2) "Everywhere Gets Wet" – MP3 Audio [Dousing Your Burning Questions] Tallulah and Sloane answer Mary's questions.
Learn more how to turn her on, grab a copy of our FREE eBook now!