Seduction Trilogy – Requesting Your Testimonial
Pay It Forward, Dear?
I know you purchased Dr. Patti Taylor's
Seduction Trilogy system and I'd like to
thank you, offer my assistance anytime and
ask if you'd be willing to write a short
testimonial we can feature on our website?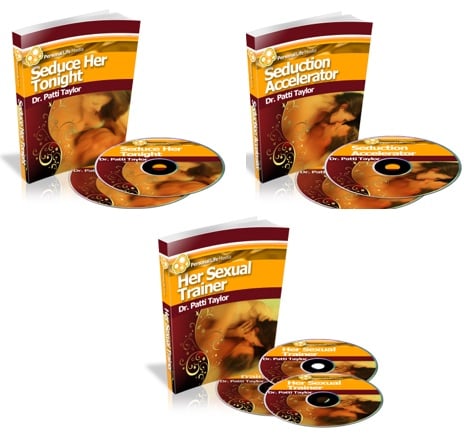 Our mission is to help men have more and
better intimacy with their woman.
One of the best ways to support other guys is
to feature a story from you about our program.
Would you be willing to endorse Seduce Her
Tonight, Seduction Accelerator and/or Be Her
Sexual Trainer?
We will only use your first name and city –
nothing personally identifiable will be used.
It's ok if you have praise AND criticism.
We want only honest feedback to share.
Here are six questions you can answer by
REPLYING to this email or using your webcam
or video recorder (audio is great too):
1) What was the obstacle in your mind that
would have prevented you from buying the
Seduction Trilogy?
Were you skeptical?
Did you have concerns?
2) What did you find as a result of
purchasing the Seduction Trilogy?
What was your "AHA!" moment?
3) What specific features did you like most?
The Four Keys to Seduction?
Small Offers?
Pulling out her fantasies?
That it's a system you can use for any woman?
4) What would be 3 other benefits about
the Seduction Trilogy or Dr. Patti Taylor
you'd share with other men?
5) Would you recommend this program?
If so, why? If not, why?
6) Is there anything you'd like to add?
Thank you so much for answering ANY or all of
these questions and helping me help others!
I really appreciate you.
Warmest Regards,
Susan Bratton