Great sex that keeps getting better arises from a foundation of solid communication skills.  All the sexual technique in the world makes no difference if you can't talk to each other about how your body, heart and mind feel with regard to your sex life together.
This specific skill I've outlined for you below is a communication strategy that increases your ability to pleasure your partner.
3 Reasons Why This Core Concept Is Vital:
It's the man's role to

lead

the woman sexually and encouraging her to give you feedback accelerates your ability to pleasure her.
It's his role to bring his woman into multi-orgasmic ecstasy and the more feedback you get, the faster and better you can satisfy her.
And because women respond to erotic communication and like talking about their feelings, THIS communication skill, which I call, "Reporting In From My Animal," is a crucial skill in your lovership that will increase her arousal and turn on.
The majority of women are uncomfortable speaking their desires or giving verbal feedback to their lover for two reasons:
First, she doesn't want to make you feel bad, so she suffers through things you do to her that don't turn her on and instead, actually turn her off.
Secondly, she doesn't have a good alternative to what you are doing that she doesn't like, so she stays mute.
A

uditory feedback

— both talking and making sounds (moaning and breath cues) — are the KEY to improving your sexual satisfaction.
Here is how to get your lover to open up and tell you what she's experiencing, so you can keep improving.
First, a little story.
Nancy was dating Rick and finally decided to sleep with him. On their first lovemaking date, Rick was going down on her and she gave him some feedback… Something like, "Can you lick a little more lightly there," or similar. She gave him a verbal  adjustment request. Rick looked up and said, "Don't worry, I know what I'm doing, Sweetie."
In that moment, Nancy thought, "Oh crap. This guy can't take feedback. I wish I hadn't slept with him at all and I won't do it again." The opportunity to have great sex was gone. She struggled through the date and never wanted to see him again.
Rick thought he was comforting her that he would show her a good time, but this response backfired on him.
Why?
You see, Nancy took a risk giving feedback and Rick shut her down. Instead of simply saying, "Thank you," to Nancy and adjusting, Rick took her feedback personally, got defensive and tried to fool himself and her into thinking he "knew what he was doing."
How COULD he know? He'd never slept with her before. He didn't have any experience with what she liked. He was so caught up in "being the guy who knows what to do," that he bungled the opportunity to ask her what he could do in that moment that would bring her more pleasure.
You know Nancy was likely not enjoying much of what Rick was doing because it took her a lot to even speak up.
Here's why this massively valuable life skill is called, "Reporting in From My Animal." Because our bodies have a "mind of their own." The last thing a woman wants to do is shut a guy down. If she could get her brain to rationally override what her body was feeling, so she didn't have to utter a correction, so she could get off on the sensation he was delivering, she would have done that.
But your body likes what it likes, no matter what you or she WANTS it to like.
Your body is an animal.
Every day you want something different:
– Today you want to be held and loved and talked sweetly to and kissed romantically.
– Tomorrow you want a five minute quickie with your vibrator and some hot, fast penetration and zip up and get back to work.
– The next day you want an Expanded Orgasm date and two hours of oral and intercourse afterward.
– Three days later you are dressed in lingerie, craving 69 and a naughty little spanking.
That desire for variety is part of your animal's natural inclination for sexual experiences that match your mood and feelings.
Variety is also half of the equation for increased desire. The other half of the equation for cultivating and enhancing desire is safety. If you want to foster her turn on and see her sexual desire for you increase, acknowledge and feed her different sexual moods in this safe way to communicate preferences, even when they change from day to day.
Here's the "trick" that rapidly flames your sex life to become hotter and more satisfying:
You both understand and are comfortable with the notion that every day your animal hungers for different things. And you both acknowledge that when you give your lover feedback, it has no bearing on yesterday or tomorrow, it's an in-the-moment communication. And you are in agreement that your feedback has zero connection to your lover's sexual prowess. It's not a negative. There's no shame. Your lover isn't doing anything wrong.
As a matter of fact, if your brain DID HAVE any control (it doesn't) over whether your animal likes something that your lover is doing to you, you would make your brain love everything your sweetie does to you.
Your brain appreciates your lover's efforts. Your brain would be so happy if your animal/body got off on everything your lover did.
But that's not possible.
If you cultivate this tacit agreement that you will both just "report in from your animal,"  it removes the feeling of  "doing something wrong."
You can't take personally something that you have no control over.
You don't shoot the messenger (your lover) when she's simply using her mouth to tell you what's happening with her animal/body in the moment.
Instead, just say, "Thank you."
Don't say, "Sorry." Don't ask for her to tell you what to do.  Do this instead: "Two Option Leading."
Bottom line? The MORE feedback you cultivate from her, the faster you'll learn the sensations that she enjoys most, across a wide range of scenarios from sweet to naughty.
We teach the concept of having a "stroke portfolio." Having an open line of shame-free feedback during and after sex helps you add to your portfolio or repertoire of "things she likes." The more "things she likes" that you know, the more options you have to rely on when what you're doing in that moment isn't taking her up into her arousal and is instead, taking her down, away from turn-on.
But it's up to you. It's yours to lose, screw up, destroy. Do you wanna be like Rick? Shutting down your woman's lines of communication because you're afraid to hear feedback? Your self-confidence is so shaky you can't sustain her honest responses? You need to "know it all?"
Or do you want to be the lover who is pulling feedback out of her, making it safe for her to tell you not just anything, but EVERYTHING, because you're confident it comes from love and appreciation, she'd never want to purposefully hurt your feelings and you know how ever her body is responding is something over which she has no control.
It is what it is.
Do you want to deal with what IS, or do you want to be lied to?
I'm sensitive to the fear men have that their women "fake it" in bed. Fake pleasure. Fake orgasm. Or even lie there, unwilling to be involved in the process. (Yuck. That's the worst of all.)
Are you a man who can not only handle feedback with appreciation and aplomb (poise) but asks for it, wants it, pulls it out of your woman? Can you make it safe for her to tell you everything and anything?
Imagine if you heard the running commentary going through her mind as you make love to her.
Wouldn't it be wonderful to hear what she loves, what she's putting up with hoping it will improve and what is taking her down, away from her arousal and turn on?
You can.
Create a new pact with each other. Admit that you don't control your bodies, and that your voices are simply the messengers. That you want her to give you reports from her animal. That you won't take it personally because it's not tied to her approval of you or your techniques. It just is what it is.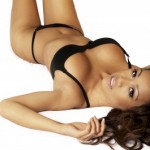 Read this additional post, "Two Option Leading," now to learn more about how to make it safe for her to give you this rich stream of vital information.
Note: There are exceptions to every rule and this blog post is written in service to mainstream, heterosexual, monogamous couples. That being said, if you are pushing back against this advice, I suggest you seriously reconsider why.
With love,
Susan Bratton