JOBS! We are hiring 2 'Optimization Managers'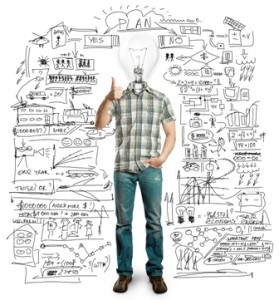 Are you a self motivated achiever that is hungry for making the best converting pages on the web? Do you want to manage your own schedule and work from home? Are you an exceptional problem solver, big thinker, with the ability to manage others? Then you could just be what we're looking for!
The job:
If you are an HTML designer that likes to tweak pages with knowledge of Jquery we have a great career for you.
You will be responsible for the function and layout of a website–how it works, how it looks and most importantly… How it converts!  You will be starting with a website that is already profitable and your job will be to increase revenue by improving conversion and increasing traffic. More than the technical aspect, your role will be to drive the improvements that are both 'graphically-appealing' and 'market-targeting'- in short, it has to sell online. That being said, you are expected to be well versed in split testing landing pages, knowledgeable about SEO, Social Media, PPC campaigns, Engine visibility and Internet Marketing Industry trends and development. Responsibilities include, testing, enhancements, resolution, tests on ongoing basis for quality assurance. What you'll do:
Perform Landing Page Optimization. Decide which tests to do to isolate the factors that will improve conversion.
Conduct an in depth analysis of user behavior, page activity, and the over-all website performance through maximizing the use of web analytics tools such as 'Google Analytics', 'Crazyegg', 'Optimizely' and the like.
Manage efforts of design team to create new pages and elements that will improve performance.
Work with copywriters to create new and better landing pages.
Develop Media Plan and Online Buying Process, and eventually perform online media and traffic buying to fully launch and optimize campaigns.
Outsource and manage project experts.
Other tasks relating to the job summary that the management may require.
What you should have:
Web design background – you must know how to build great looking high converting websites.
You must have a solid design aesthetic and graphic capability.
Management experience- you must have some management experience with Customer Service, Content Creation, SEO, Traffic, Web Design, Email and/or Analytics.
College degree in Marketing, Business, or IT-related studies.
Experience in setting up and using Clickbank would be helpful.
Expertise with WordPress as well as its plugins.
Some knowledge in affiliate marketing.
Previously optimized landing pages, including VSLs.
Your personal computer or MAC – another bonus if you both!
Discipline. Creativity. Proactive and Goal-driven attitude. Good communication skills.
The 'Optimization Manager' is a full time position, work from home with flexible hours. Performance – based bonus is given on top of the base salary. Holidays where you live? Oh yes, we do observe them! More information regarding benefits, vacation time, perks and terms of employment may be discussed during the interview. How to get in: Our company is a fast growing, worldwide media network that specializes in personal growth content. We want you to be part of our growing team! Send your CV, references and a short video cover letter introducing yourself and letting us know why you're up for this job to [email protected] will not be considered if you do not send a video cover letter in addition to your resume. MORE JOBS OPEN – APPLY NOW!
By: Susan Bratton