How To Get Your Wife To Initiate. . . And Think It's HER Idea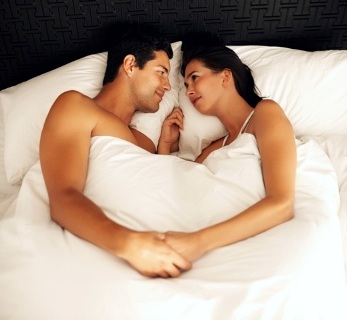 If you are a "high desire" partner, who wants more physical intimacy with your wife, there are actually many options within your power to get more affection. . .
Even if you think you've already tried everything.
According to The Huffington Post, "A marital sex problem is like a canary in a coal mine — a warning alarm that danger lies ahead."
It's urgent that you read this article all the way to the end for the answer.
Even if it seems hopeless to get her to want as much physical intimacy as you crave, there are in fact, many SUBTLE ways to take action that will REBUILD her passion for you. . .
without even talking to her about what you're doing.
If you're worried you are headed toward a sexless marriage, read this:
ABC Television's 20/20 show recently covered this issue and therapist Michele Weiner-Davis said, "I believe that in millions of homes across America, there is an unspoken agreement that goes like this: "I am not into sex. You are. But I don't have to care about your sexual needs. Furthermore, I expect you to be monogamous." Frankly, I believe that this is an unfair and unworkable agreement. It leads to infidelity and divorce.
The Daily Mail adds, "A relationship stripped of the intimacy and physical closeness which sex provides feels hollow: the person who is supposed to find you attractive, sexy and desirable doesn't."
Psychotherapist Tina Tessina, PhD'S best advice on the TODAY Show recommends at least once a week, saying that "intimacy keeps you glued together. It's what you need in order to nurture your connection to your spouse. You'll be a lot happier with each other and feel more cared about if you're regularly having sex.
"But when a couple has had a long period — say, several months — without sex, it's important to address the problem, so months don't become years. Otherwise, anger and frustration builds, and it takes longer to fix
it that way."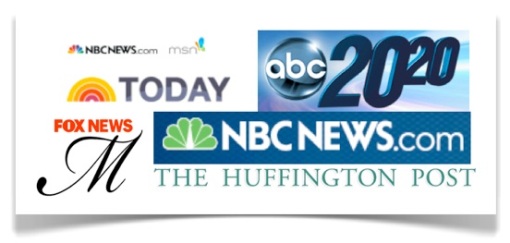 Interestingly, a survey of counseling professionals reveals the leading causes of divorce on Fox News: Communication problems, followed by sexual infidelity and "not spending enough time together/not mutually prioritizing the marriage."
Even more shocking, ABC News reports, "Denial of sex is not usually spelled out in divorce codes, though "mental cruelty" fits the bill. And of course there is the old "alienation of affection" lawsuit against a third-party, such as a mistress.
If you've been considering cheating or divorce, or you simply want to make sure you both stay intimately connected, please DO NOT print out this email and show it to your wife!
That will backfire on you and put her on the defensive.
Allow me to show you how to woo her back into your arms without even having "THE TALK."
I have perfected an easy 4-step plan for husbands to pleasurably lead their wives to enjoy – even initiate – marital relations.
==> If you want more lovemaking than you're getting.
==> If you want more variety of positions or places to make love.
==> If you want your woman to be your own personal Playmate. . . And think it was her idea!
The private members-only website called Revive Her Drive gives you a set of fun and easy tools to recapture that newlywed feeling, as soon as this weekend.
Check out what's inside Revive Her Drive. <=== Click On This Link To See More
Now that you have become aware of this plan that is 100% focused on rekindling your physical intimacy — which doesn't require thousands of dollars and countless hours of talk therapy with a marriage counselor. . .
It's time to turn your sex life back ON.
And you can do it on your own time, at your own pace.
And you can individualize the tools to mesh with your wife's personality.
Listen, if you've been watching your sex life wither away. . .
And nothing you've tried has been getting her to wantyou MORE.
You owe it to her to learn how a man leads his woman to her sensual potential.
The media is fueled by problems. They seldom report on SOLUTIONS.
There IS A SOLUTION to dying passion in marriages — but how would you know?
You just didn't know.
You cannot be blamed for that.
But now that you know there is an easy 4-step plan to woo your wife that is rejection-proof, don't you owe it to her to check out these tools?
There is an affectionate young girl inside her just dying to be romanced.
Let's Go Romeo!
Susan Bratton