My Throat Is As Juicy As My Puss Puss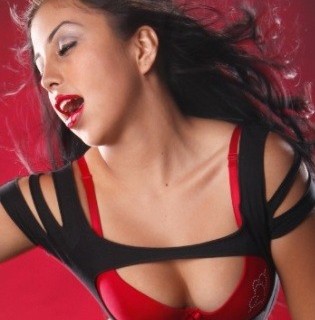 For the last few years I've really been getting into giving my man oral. And I've noticed that my throat and mouth have gotten more and more open and turned on. I used to give a man a BJ for his pleasure, but now. . .
You Must Log In With Your Customer Name and Password or Your Free Membership Name and Password To Read This Full Article Because It's Protected Content (It's worth it!)
I take MY PLEASURE on his cock. Start here:
As I've gotten more and more into suckling him, I've gotten more and more pleasure out of it. And as I've wanted to bring him deeper and deeper inside my throat, I've noticed that there have been different kinds of fluids that have occurred in the process.
In the beginning, my mouth was dry. But I learned a trick where I swirl my tongue around my gums with my lips closed.
Do this a few times and pretty soon you've got a good head of spit worked up. That first bit of fluid is simply saliva. But this is where it gets interesting. . .
After a few minutes of oral appreciation on my man, a very liquid, clear fluid runs out of my throat, out of my mouth and down onto his member. It starts out more clear and liquidy, and  the longer I'm pleasuring him, the more viscous it gets. I stroke the inside of my throat with his member. And this starts to give me orgasms. All I need to do is lower myself down on his member and take my time. And in a few short minutes I have a lot of fluid and I'm starting to come.
After a while the liquid becomes more viscous and thicker. Sometimes it's white, sometimes it's milky, and sometimes it's clear.
As I become more aroused, different fluids come out of my throat. And what I've noticed over time, as I've begun to relax and enjoy myself more and more, is that I'm squirting fluid from my throat onto his manhood. A lot of fluid is generated in my throat and mouth and that runs out and down over his manhood and testicles.
That fluid is a lubricant. It is not spit. It is another substance that comes only when I'm highly aroused by giving oral pleasure to a man.
Furthermore, when that juicy fluid starts running, my throat gets very slippery. Once my throat and his member is fully lubricated, he can actually make love to my throat while I hold myself still and relax on him.
As I got better and better at giving oral, and started to enjoy it more and more, I've liked to let go of the reins.
This is pure surrender to bliss. I surrender to the sensation. I surrender to his stroke in my throat and mouth.
I end up in rapture and very complete turn on.
My man and I have gotten very good at doing this together. He knows how far he can go. And he knows the rhythm I like. And he knows how to stop and let me breathe before he starts again. Yes, he's tuned in to my biofeedback. But he also knows The Blow Job Secret.
What My Guy Knows That Turned Me Into An Oral Addict (His cock is just a regular one. He just knew The Blow Job Secret.
In a beginning, sure, every once in a while he would gag me a little bit. And it took time for me to open my throat and relax to the point where I enjoyed the feeling of his members sliding down in and out.
But now I find that I love to give my man oral. And I really love when he does the stroking and I just enjoy him plumbing my depths.
I love it so much that sometimes I just tell him to drop his pants right where he is.
Sometimes it's just three little licks. Sometimes it's more.
The great thing about it is that I never get any pressure from my man to give more than I want to give. I think this is one of the best secrets about training your woman to love to give you oral sex.
It's never expecting more than she wants to give. And of course my man trims himself really well and grooms himself really well. (These two trimmers work perfectly together to groom your cock and balls to perfection.)
I hope some of this information has been helpful to you.
If you have had similar experiences with regard to the liquid and saliva in a woman's throat when she's giving you oral sex, please post your comments below. By sharing we can all grow together.
I don't think that many everyday women are doing what I'm doing… but they would if they knew how hot it is to give a guy oral pleasure!
Start With A Hot Sexy Hand Job
The VERY BEST place to start training her to enjoy your cock is by teaching her how to give you a hot, sexy hand job. You have to ramp up to the kind of slow, teasing blow job where she takes you all in.
According to Michael Webb, the author of Stroke By Stroke, 82% of men would prefer an amazing hand job over a good (not amazing) blow job.
Most guys are just thrilled to get a woman to touch their dick at all! And this is how you start:
Grab a copy of the ridiculously cheap, thoroughly well-written, easy to read book,
"Stroke by Stroke" The Ultimate Hand Job Resource Guide
Stroke By Stroke is brand new and will help you teach her how to give you a hand job. It's written for women and gives you a good perspective about how to teach her.
Training her to confidently give you a hand job is an excellent way to get her used to your cock before you escalate her into putting your manhood in her mouth.
This will transform you from Mr. Cranky into Mr. Happy Honey Do — which will make her more inclined to fondle you in general.
Pick yourself up a copy of this Hand Job Guide. (It's MORE THAN a handbook for guys to guide their wives.)
Positions, anatomy, stroke techniques, dirty talk…
"I love watching you erupt."
Discover how to create "mental fantasies" that contribute to one of the most thrilling experiences she can give you.
Stroke By Stroke just launched and is not available in bookstores.
Sending you big hugs today. Thanks for being on my list and thanks for listening to me tell you about my life experiences. I hope it warmed at least your heart!