Discover What Is Blocking Your Success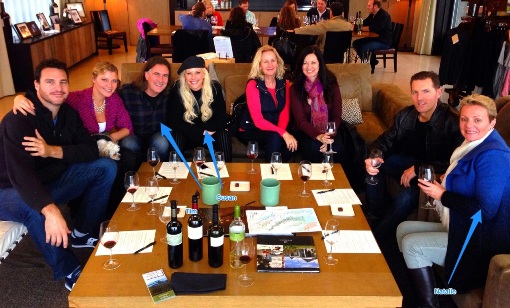 Have you ever felt like there's something standing in the way of your success?
Like maybe you're not sure why you can never quite get to where you see yourself going?
My friend, Natalie Ledwell is in this picture (bottom right) with Tim and I up in Napa Valley.
We celebrated Natalie's birthday with her. She is our friend who helps you figure out what is blocking your success.
She's figured out how to determine what YOUR particular success blocker is and you can take the quiz later to find out what is keeping you from reaching your goals.
Which Sneaky Success Blocker Is Sabotaging You?
A few years ago, a friend of mine, Natalie, stumbled upon something truly amazing.
She realized that we all have 1 of 3 very sneaky subconscious "success blockers" that… when activated… can actually block you from:
-> Creating deeper, more fulfilling relationships with people
-> Having the fit, trim body you desire
-> Reaching your goals
This means that trying to create positive change in any area of your life becomes near IMPOSSIBLE until you deactivate it and release it!
That's why she created this quick 30 second quiz that will reveal once and for all exactly what your personal success blocker is.
We all go through cycles, but the fastest way out is to REMOVE OBSTACLES to your success.
How can you remove them if you don't know what they are? Find out what is holding you back or forcing you to make crappy decisions so you can never get ahead.
I trust Natalie's work. She is a published author and has so many fans who follow her advice. See if you like her as much as I do and watch her video about subconscious success blockers that might be preventing your achievements.
WARNING: What you're about to discover could change your life FOREVER. 
If you've ever felt like there's something secretly sabotaging your success or something simply preventing you from achieving your goals… but you just can't figure out exactly what it is… then you may have fallen prey to the secret enemy.
If you'd like to find out what it is: