This is important new STD information that you need to know if you are sexually active. Please read!
Herpes is a sexually transmitted disease. There are two types of the virus, HSV1 and HSV2. (Herpes Simplex Virus)
HSV1 is called oral herpes. HSV2 is called genital herpes.
DON'T SPREAD HERPES
50% of new cases of genital herpes is the oral type, which means people are getting herpes on their penises and vulvas from oral sex.
Having herpes gives you a 2-3X greater risk of contracting HIV if exposed, due to the way your immune cells shed the herpes virus.
You do not need to have a cold sore or outbreak to give someone herpes.
The outbreak is called a zoster or lesion. If you click here you can see a picture of a herpes zoster on a man's butt cheek.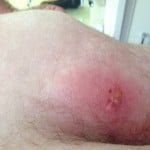 Know What A Herpes Outbreak Looks Like <=== Disgusting But Important Picture
The lesion does not always present on the penis, vulva or lips. Herpes can breakout on a person's face or on their back or butt cheeks.
85% of people are unaware they even have herpes because not everyone shows external signs of the virus, even though it's still active.
The picture here shows what a herpes zoster looks like on a man's butt. He thought this was a pimple because it was on his butt, but it was an active herpes breakout.
If he had sex with someone with this active zoster, they would have gotten the virus.
The virus is spread through skin to skin transmission, not through blood.
The only way you can know if you have it is to get the HSV1 and HSV2 blood tests.
If you have herpes, you can somewhat lesson but not completely control the outbreaks with an anti-viral medication. There are three available and two are generic, which cost less.
There is no way to prevent getting herpes except to not have sex, because so many people have it but don't know they do.
You can have "safer" sex by consistently using a condom, but even then, unless you also use a dental dam or condom for oral sex, you could end up with oral herpes (HSV1) on your genitals.
As the population ages, a greater percentage of people have it because it's incurable.
A common factoid mentioned in most articles is that 50-75% of unmarried women age 45-50 have herpes.  Logically, an equal or even higher percentage of men of that age group also have herpes.
What can you do?
Be informed.
Get tested. Know if you have herpes or not.
WHAT STD TESTS TO GET <=== Testing Advice
And if you have sex with another person, have them get tested and show you their test results too.
You can reduce your potential for transmission by half with consistent use of barrier methods (dams, condoms).
It all starts with knowing whether you are a carrier or not.
Be informed.
Many couples are able to have sex for years without the person who has herpes giving their partner the virus just by abstaining when they can sense the virus is active or they have an outbreak.
But not if you're not informed.
Here is a link to an NPR Science Friday interview where you can learn more about HSV1 and HSV2: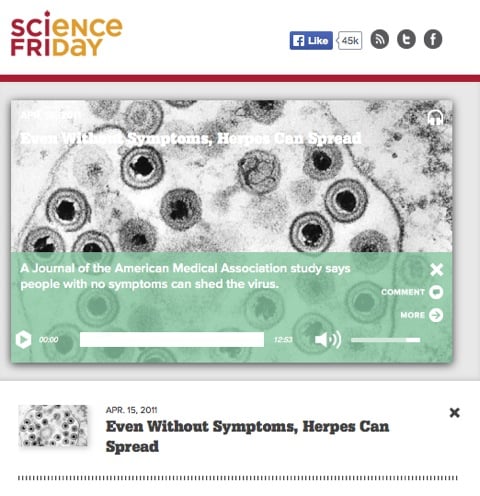 The truth is that we humans love to have sex with each other. And having many partners can be exciting, fulfilling and grow us as human beings.
There are many ways to protect yourself. Get informed. Get tested.
Here is a link to our Safe Sex Guide too. <=== Conscious Safe Sex Guide
Get Tested Be Informed,
Susan
P.S. There are multiple links in this email to inform you. Here they are again all in order:
Safe Sex Guide
STD Testing Advice
Picture of Herpes Zoster
Herpes Interview