Understand What You Truly Want From A Relationship

I was recently the featured bonus for the Relationship Intimacy Sex and Communication Workshop produced by The ManKind Project.
They are letting me share this with you at zero cost, even though it's only for their paid customers.
Free Audio Download <=== Relationship Values: Building The Foundation For Living Your Deepest Desires
RELATIONSHIP MAGIC
Discover the one simple thing that's standing between you and your partner having explosively intimate sex that keeps getting better over time.
Not a technique, this "foundation for living your deepest desires" is exactly what is needed for each of you to attain total surrender into passion and full satisfaction.
Join Susan Bratton as she gives you the pivot to go from desire to fulfillment in your entire relationship through something called, "Relationship Values."
Here's what you'll learn in this audio workshop:
– Finally understand what your partner really wants, even if your partner doesn't yet know what that is
– Get a new model for sexual success called, "the upward pleasure spiral"
– Understand how to lead your partner to their sexual potential
If you want a copy of Relationship Magic to do this exercise yourself, go here:
Relationship Magic Workbook <=== Figure Out Your Relationship Values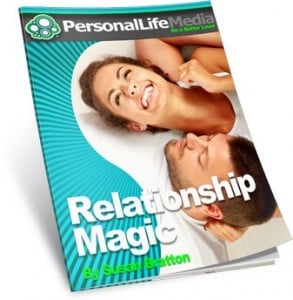 When you discover your top four values, will you email them to me? I'm always fascinated by what peoples' values are.  They are all so different!
I Value You,
Susan