Make Her Drunk From Your Passion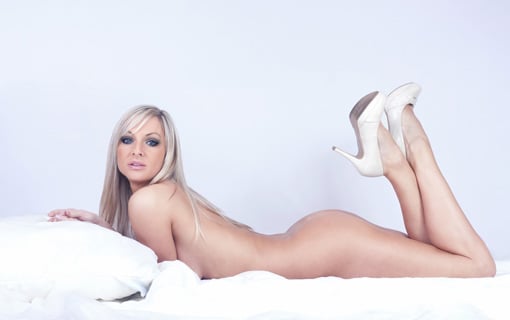 "She used to cover up under three to four blankets until I discovered your programs."
"Now I tear off her clothes and pin her down in a manly way."
Here's a letter from Ray who has been having great success heating us his sex life with his wife from discovering Revive Her Drive and The Passion Patch.
Hi Susan,

I have learned a lot from your programs about soft touches and luscious kisses. Now our love sessions are more dominant/feminine with a lot of language in between tearing off her clothes and pinning my wife down in a manly way… no asking, just telling her as I lead her.

Taking the lead turns me on even more. And now I know that what she wants sexually changes each day and I pay attention to her sexual moods more now.

She used to hide under 3 or 4 blankets every evening, but now when she goes to be she doesn't cover up anymore.

Revive Her Drive <=== How To Be The Husband She Wants To Have Hot Sex With

The Passion Patch <=== Stealth Touch Technique Her Body Is Unable To Resist

When I give her a kiss before I leave to go to work she almost falls down because she is drunk from my passion and has to sit down.

I'm happy knowing there is always more I can add to my sexual skills.

Keep up the work that you guys are doing.

Keep it luscious, firm, moist and strong and in beat.

Thank you,

Ray
If you want to be like Ray and make your woman swoon with passion, get all you need inside Revive Her Drive.
The Passion Patch will teach you how to begin warming up her body while you learn how to be the man she wants to have sex with again.