How To Catch A Cougar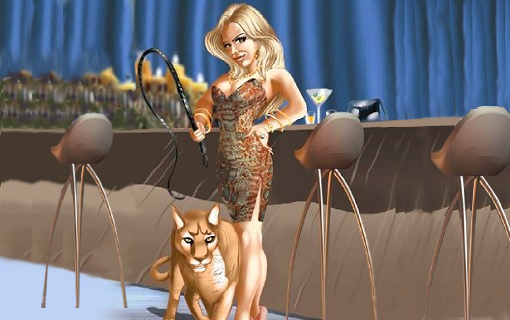 Warning. This audio interview uses "dirty words."
This is a two-part audio series where I'm interviewed about how a younger man can sleep with a more experienced woman aka a "Cougar."
(I figured it was only reasonable since I recently sent guys to
Hey, the heart wants what the heart wants. Some like 'em older. Some like 'em younger. But if you're going to pursue a "cougar," you'd best know what you're doing… which I explain in this audio.  ⇐ Listen Now WOW!
CATCH A COUGAR
Why does the media make fun of an older woman with a younger man and not vice versa?
What is it about a sexy older women that some guys find so HOT?
Are there really women who keep young men around for sex?
How can you spot a Cougar? Where do they hang out?
When you find her, how do you pick her up? Are there SIGNS? Do typical pick up strategies work?
Should you sleep with a married Cougar?
How do you escalate to sex?
This is part one of a two-part audio series I recorded for you for FUN!
"Wow. Hard core, to the point, no words minced & powerful! What else can I say? This is not just a treatise on relating to a cougar. Your concepts apply equally to intimate/sexual relationships that are truthful and from the heart.

I admire and have infinite respect for your knowledge about and skills to verbalize EXACTLY what a first rate relationship with a woman should be all about." — Oscar
There's nothing to buy.
It's my gift to YOU for being with us here at Personal Life Media.
And…
Part 2 is even hotter.
Ready?
Clan of the Cougar… Revealed!     <=== Listen