Pillage The Gene Pool For A Hot Wife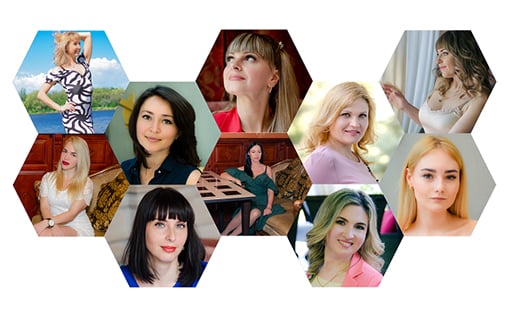 It's common knowledge that women are not as fixated on looks as men. Even a fairly unattractive man can marry a reasonably hot woman if he has money.
But I've found a loophole where even an average guy can marry a drop dead gorgeous woman… if you are open to marrying a woman from another country.
See there is this perfect storm where the jet age meets Genghis Khan.
Genghis occupied an area of what is now the Ukraine and he sent word to his generals to round up all the pretty women and bring them to him.  Even today, the concentration of women in the Ukraine is REMARKABLE.
And they want to marry men from America, Canada, Northern Europe, Australia, New Zealand… places where women are treated well and men don't drink themselves to death.
There are guys I know who are dying to have a wife to love, but don't live in a place where there are enough women… or they don't have time for online dating… or they have just always wanted an exotic wife from Thailand, Columbia or Europe instead of a local gal.
Which is why I've teamed up with my friend Mark Edward Davis, founder of Dream Connections to tell you about his international matchmaking strategy.
We are doing a workshop to explain why women from other countries want to marry Western men. And what you need to know to see if this might be right for you.
Register For The Workshop Here ⇐ How To Meet Your Very Own International Wife
EXOTIC L♥VE
Now, you might be curious if this is all legit.
Of course it is.
And that's why I invited him over to have a free workshop for you.
I'm going to interview him LIVE together with you, and ask him the most common questions men have about the subject like:
The REAL reason why international women seek Western men…

Is it all about money or green cards?

How to safely navigate your way through international romances and end up with wedding bells and happily ever afters…
Click Here To Register ⇐ Find Your International Wife Workshop
I just want to remind you that Mark was able to help facilitate over 200 successful marriages, at an 80% success rate, and have a stunning record of zero divorces to this day.
That's because his company makes sure to vet both you and the over 80+ women you'll be meeting so you match up with women who jive with you, and are also interested (and most importantly serious) about finding a Western husband.