Flesh-On-Flesh Massage Techniques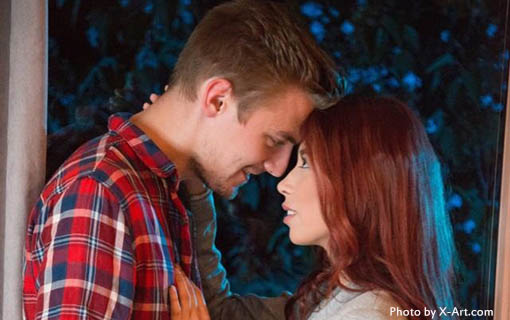 I just finished a book called, Sexy Brain (I'll do a write up of it soon) that says women NEED certain kinds of touch to orgasm to our maximum potential.
Whereas guys more generally just want their dicks touched, women need their whole bodies touched.
But based on my personal experience, most men have very few body-touch techniques that are orgasm-inducing. Sure, you might know how to stroke her clitoris, but if you're not able to touch her her from head to toe in ways that get her up on her orgasmic plateau, she will end up with little clit-gasms instead of full-body, deep orgasmic contractions.
So that whenever you just as much as glide your finger across her cheek, her breasts, her arm, down her neck, or up her thighs…
She's going to dripping wet within seconds?
Gabrielle Moore and her troupe of titillating teasers are tearing off their clothes to teach you how to touch, tantalize and tickle your woman to get her aroused, dripping, soaking, and shaking wet with lust.
TEASE AND TOUCH ME, BABY
These clothes-hating gals are stripping it all down to teach you body-to-body massage techniques that get women wet and wild.
You'll learn about the importance of touch, and how to use it as a sexy, seductive weapon of mass pleasure.
Discover how to satisfy your lover's "skin hunger," get her ready for more erotic massages, and have her anticipating each stroke, each weave of your palms, and each light touch from your skin as highly erotic and extremely orgasmic.
Then you'll also learn how to use not only your hot fingers to please her, but also your hard man-meat, and have it prance all over her body, teasing and pleasing her like she's never been handled before.
And you'll also discover the best "toys" and "tools" you can use in conjunction with your own skin and flesh (and boner), to give your woman an array of pleasurable experiences both of you will never forget.
Stop dreaming about hot sex and start having it, Sweetie.
⇐ Flesh-On-Flesh Massage And Arousal Techniques (Get Her Body On The Edge Of Coming Even Before You Plunge In)