Tuning Fork THRUST Technique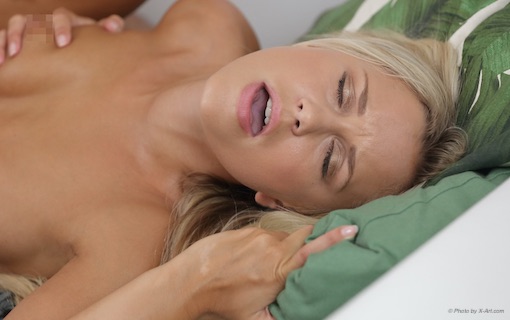 When every thrust of your penis brings her to another orgasmic climax… She's having one loooooooong orgasm from you being inside her. It's like your penis is a wand with magical powers. Every stroke sends her into ecstasy. She's hanging on for the ride… moaning and coming so hard.
You've never gotten this far out into the pleasure field with her before… but now you can just keep giving her the strokes she wants, needs and craves… because you not only have everlasting stamina — because no matter how much she orgasms, you can maintain your steady beat. And you can do something new. You can moan and show your OWN pleasure.
Seeing you have so much pleasure it turns her on even harder.

Sex has never felt so good to you either. You two are resonating —orgasms are ricocheting back and forth between you. This is the hottest lovemaking you've ever had and ever done.
And here's how you do it. (scroll down)
QUICK UPDATE: We've sold out of The Steamy Sex Ed® Video Collection. The SALE is now over.
However, if you're a guy… the Multi-Orgasmic Lover for Men Program is still ON SALE! Get the "ME Breath" technique that gives you Everlasting Stamina, triggers a woman's vaginal orgasms, and turns you into a Multi-Orgasmic Man… all at 87% OFF Today.)
Michelle writes:
"We have heart-to-heart, throbbing, hot and sweaty soul-fulfilling sex. We just get lost in each other, our orgasms merging, our souls merging. And like no other lover, his penis feels so electric inside me. This is what love feels like to me."
If you want to be the phenomenal lover women crave…
This 3-step technique intercourse stroking technique is a MUST know.
Tuning Fork Technique ⇐ Lets You Trigger A Woman's Vaginal Orgasms Over And Over Again During Intercourse  
TUNING FORK DOMINATION
Imagine that she's lying there in a pool of bliss…
Looking at you with adoring eyes…
Sighing because you gave her the best sex of her life.
You may think you've seen it all.
But when it comes to sex techniques…
The Tuning Fork Technique is on a league of its own.
Penetration orgasms can be one of the most profound experiences a woman can have.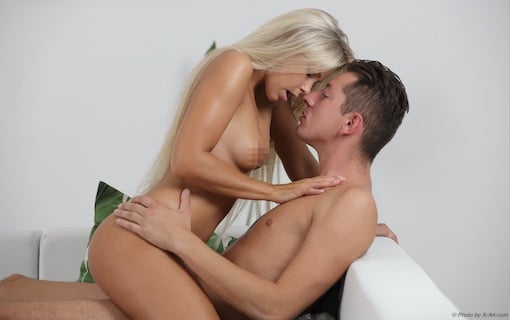 Some sex experts even state that Penetration Orgasms are the Holy Grail of Sex.
After watching this video, your ability to consistently give her multiple, vaginal orgasms, or even any orgasmic pleasure will explode.
"What's starting to happen experientially at this point is that you stop being two separate people DOING things to each other, and the two of you start to blend into each other. This kind of ecstatic merging is the transcendent sex that we were talking about."
Trust me, this a path to the sexual nirvana we all seek.
Check Out The Tuning Fork Technique ⇐ The Mother Of All Phenomenal Lover Techniques
SALE IS ON! Click Here To Get the "ME Breath" At 87% OFF ⇐ Gives You Everlasting Stamina, Triggers A Woman's Vaginal Orgasms, And Turns You Into A Multi-Orgasmic Man
When you enter your name and email to watch The Tuning Fork Technique you will also discover:
▶︎ How to give a woman the one thing she wants most from you during sex that you may be completely blind to right now. This secret is what will inspire her deepest devotion to you.
Trigger Her Vaginal Orgasms With THIS ⇐ How To Do The Tuning Fork Technique
SALE IS ON! Click Here To Get the "ME Breath" At 87% OFF ⇐ Gives You Everlasting Stamina, Triggers A Woman's Vaginal Orgasms, And Turns You Into A Multi-Orgasmic Man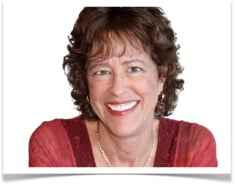 Dr. Patti Taylor
Expanded Orgasm Expert