Get 4 Free Oral Sex Techniques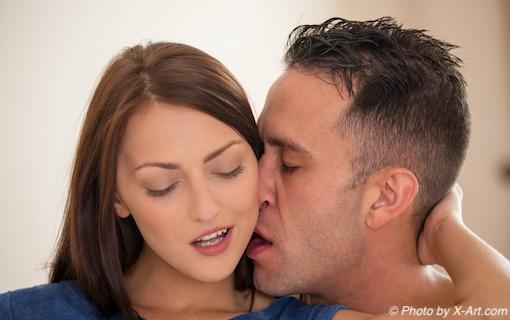 She's taking you in. You feel her warm, wet, slathering mouth all over your manhood as she kisses, licks and blows you away. Her mouth is a vortex of pleasure. Then it's your turn to pleasure her. Your masterful licks and kisses make her clitoris perky, hot and more aroused than ever before.
Have you ever gotten a woman's clitoris to have a raging erection…
Using only your mouth, lips and tongue?
Here's another gift for you, and it's about how you can give your lover some intensely luscious oral lovin'.
CLITORAL ERECTION AHEAD!
When you give your woman clitoral erections through oral play…
It sets her up for more pleasurable vaginal orgasms when you're penetrating her later.
Which means she'll want you inside her way more often.
So go watch these four free oral pleasuring techniques. Taken straight from my best-selling Steamy Sex Ed® Video Collection.
10X Your Oral Sex Video ⇐ 4 Free Mouth-Watering Techniques That Intensify Oral Pleasure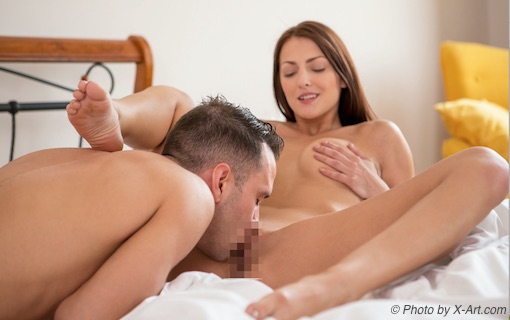 SHE WANTS THIS!
In this 20 minute video, I show you (fully-clothed) four oral sex techniques:
CUNNILINGUS (for her)
Lick & Roll Oral

The U-Spot Flick
And some things you can teach her to do to you:
FELLATIO (for him)
Lord of the Rings

Every Which Way But Loose
These four techniques will 10X your oral sex because they take into account the fact that pleasure is enhanced when you go well beyond just licking the tip…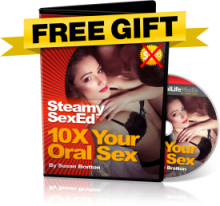 You will also receive a transcript of my video in a downloadable ebook format.
This way you can watch without taking notes and just take it all in… all the way in!
If you want to have ten times more pleasure, stimulate all the areas I talk about in the video.
10X Your Oral Sex ⇐ 4 Free Oral Techniques That Intensify Oral Pleasure
I've got something BIG and STEAMY coming your way… and it's just around the corner. I can't wait for you to get your hands on it ASAP. But for now, check out these 4 mouth-watering techniques to intensify your oral loving…
Push-Button Easy Way To "10X Your Oral Sex" ⇐ 4 Mouth-Watering Techniques That Intensify Oral Pleasure