How To Keep Your Skin Healthy And Looking Young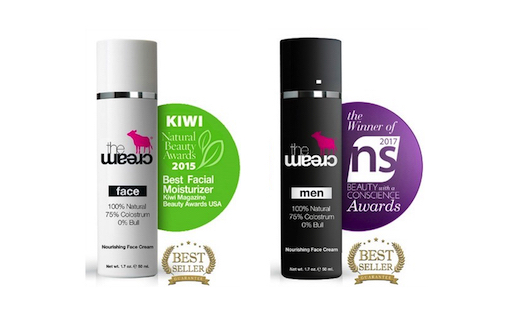 My new, "favorite find" for sexiness.
Touch is one of the most important aspects of sex. Our skin has cells that relax and arouse our body when stroked.
Another is visual desire… how you look to a partner feeds into their brain to trigger arousal.
And no matter what sex you are, feeling good and looking good make you more desirable.
Guys want pretty women. Women want well groomed men.
Those are the facts.
Which is why I'm thrilled to share my new "favorite find" with you today.
If you've been following me for a while, you know that I'm on a mission to get you to stop using toxic health and beauty products like skin creams, shampoos, as well as detergents and household cleaning fluids.
Most products are filled with "endocrine disruptors" —these chemicals negatively impact your hormone system contributing to low Testosterone and hormonal imbalance. They make you old and grumpy and undesirable!
And women as well as men need Testosterone and hormonal balance to fuel your sexual vitality.
Which is why I've been your human guinea pig testing out products that contribute to your libido.
I've had the luxury to try the most expensive skin care products in the world. Products like Creme De La Mer, which sells for $175 at Saks Fifth Avenue.
And I've found a cream that is made for MEN and women both that is not only 100% natural. It's also biologically alive. And it's superior in every way to that $175 cream that ultra rich stars like Madonna, Sharon Stone, Charlize Theron, LeBron James and Brad Pitt use.
Some of the most beautiful, rich people on the planet don't know about endocrine disruptors.
HEALTHY IS SEXY
The creator is a doctor who saw that his chemotherapy patients who were dying from cancer had a huge toxic load. He attributed their cancer to these toxins. The toxins came in great part from the lotions and potions they slathered on their bodies their whole lives.
And he vowed to make a completely natural skin care and feminine care line of toxin-free creams that women and men could use that were biologically alive to actually assist the skin to be healthy.
Based on colostrum, which starts the process of life. Colostrum rebuilds the cells after chemo. And has everything a cell needs to burst into full power.
Your sexual vitality is your life vitality. If you're not running on full power, you're missing your pleasure potential.
The recognized properties of colostrum include: quenching inflammation, allergy control, helpful for Alzheimer's disease and cognitive disorders, lessening arthritis pain, reducing the damage of autoimmune diseases, cancer control, detoxing, heart health, diabetes and skin health and wound healing.
Most of these effects are obtained by strengthening the immune system.
⇐ Consider theCream®
In the early stages of development of theCream®, when supplies started to run low temporarily, some women almost panicked, they were so accustomed to the benefits of the cream and did not want to be without it.
Because of this strong emotional response, Dr. Kim Kimball recognized right away there was probably an oxytocin bonding response and decided to investigate. He ran blood work and found that, sure enough, women using theCream® had higher than normal levels of oxytocin, the "love hormone."
And you know how I'm always saying you should never use sexual lubricants on your genitals you wouldn't put in your mouth?
You can safely put theCream® in your mouth.
One woman client in Victoria (Vancouver Island, Canada) was undergoing dental treatment for receding gums and had had some gum surgery. She was told to mix some of theCream® with colostrum powder and rub on the gums and pack into the spaces between the teeth. She did this for a couple of weeks and went back to her Dentist. He was surprised at how fast she had healed and the renewed quality of her gums.
If you're going to try theCream®, get the three bottle discount price. If you only get one you're just going to have to reorder. It's that wonderful.
It smells great.
It feels great.
My skin looks gorgeous.
And it's healthy.
No more expensive department store or cheap drug store skin creams for me EVER. They do not care about your health. They are not biologically active. And they will erode your vitality over time.
I wish I could have a big bathtub full of theCream® to soak in every day. I am totally endorsing theCream®. My name, Susan Bratton stands behind theCream®.
You have a money back guarantee. See for yourself you'll love this.
Be handsome. Be beautiful. Be touchable. Be young. Be sexy.
I'm In!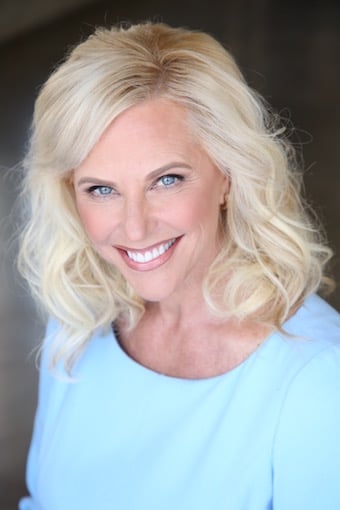 YOUR TRUSTED HOT SEX ADVISOR
I have ordered theCream® over and over again. I just can't get enough of it. I order three bottles at a time even though it lasts a long time because I don't want to run out. It's my GO TO cream now.
I also wrote to the SFO, Shala to ask about what was organic in the product and what was not. Just to be super clear.
Here is what she wrote back:
Hi Susan,

I'm the CFO and co-owner of theCream® range of healthy skin care products.  Your concerns regarding our ingredients and have been forwarded to me and I hope I can alleviate those concerns with the following information.  Firstly, I want to be clear we are in no way disparaging the term Organic nor its in depth accreditation– in fact, we make every attempt to source our ingredients from certified organic growers.  

The USDA uses the following description for Organic:

Organic: The term organic refers to an ecological method of agricultural production that respects the natural environment. Organics focuses on enhancing the health and vitality of the soil, preserving biodiversity, promoting animal welfare and preserving the ecological integrity of our environment. In the United States, the USDA (United States Department of Agriculture) determines whether a food meets the requirements of "certified organic.". Not all organic growers go through the process of becoming certified organic, even though they grow organically.

Organic is a growing method or production method by certified growers – however many small family run farms are growing organically and, in some case, even more thoroughly but haven't the means or ability to go through the rigorous accreditation.  Of course, we agree that those than can and have done so are the first source for our ingredients.

The term Organic is often used in marketing and can confuse the customer – by assuming that if the product says organic that it is safe.  We disagree, a product may be using organic ingredients, however if they are also using chemical preservatives, parabens etc. – then the body can't readily accept the organic food of the product.  The body then must protect itself and store those unrecognizable elements in the cells – which over a long period of time can create serious health issues. This is what we mean by biological knowledge.

You are correct that not all our ingredients can be stated as certified organic – which as you most likely know is something the FDA takes very seriously in cosmetic labelling.  We are very transparent with our ingredient listing, much more so than many natural cosmetics. We contract our production to a fully accredited GPA & FDA approved facility. Each ingredient under those accreditations is required to be fully vetted at the farm level as well and further testing to meet those standards before any ingredient can be used in any production.

Each production run for theCream® is testing immediately after production and a Certificate of Analysis is provided.  We test for Total Plate count, Staph, Salmonella, E.Coli, Yeast, Mold & Coliform. All our products have also gone through the further step of rigorous testing and vetting called EU approval.

The cancer-causing agents you mention are not to my knowledge specific tests that we request, however that doesn't mean at some level our production facility hasn't fully scoped each ingredient.  In truth I can't say that each of these has been tested per se.

We are a small company that for the past 6 years has been creating a healthy skin care range of products that doesn't add any toxic elements to the body.  We have many satisfied customers that have overcome serious skin issues using our products. That being said we are always learning and looking for ways to improve and we take your feedback seriously and appreciate you taking the time to do so.

Kind regards,

Shala
This is a company that makes a great product, is transparent and cares about their ingredients.
When was the last time the CFO of your cream company got back to you?