Boobgasm Is LIVE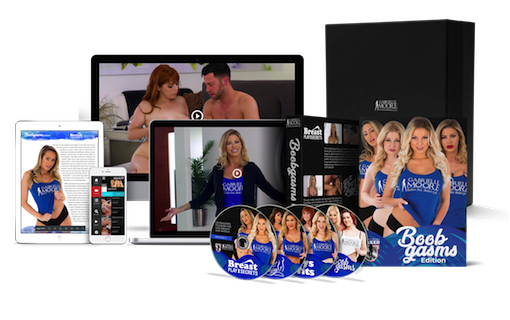 It's finally here!
Gabrielle Moore's NEW Naked U: The Boobgasm Edition is LIVE and flying off the shelves as I'm writing this.
This arousingly groundbreaking Naked U course is all about giving your woman the very best breast play and boobgasmic sex she could ever desire to have…
She has a new batch of sexy, stripping teachers ready to bare all they've got, down to their juicy bits, all to show you the up-close-and-very-personal details of how to pleasure a woman's breasts.
If you're as hot for this as I am, you'll want to come on over and grab your copy of Boobgasms right here, right now, before copies run out.
SO HOT FOR YOU
⇐ Gabby, Jessa, And The Rest Of The Gals Are Butt-Naked For You Right Now
By now you've probably seen her videos  about boobs, boobgasms, and how to give women absolutely incredible breast pleasure.
She even had one of her gorgeous instructors, Jessa, strip down while teaching how to give women dual breast-vagina orgasms…
So you can watch those videos if you're not caught up… but the top priority is that you get your copy of the program before it sells out.
Remember there's only 500 copies!
A tip from me: While Gabrielle does have some DVD versions available, she made sure that EVERYONE gets a digital version, so you can long in and start watching within minutes…
Then later tonight, you can give your woman the ride of her life as you give her the most exquisite breastplay she's ever experienced.