How To Fix Estrogen Overload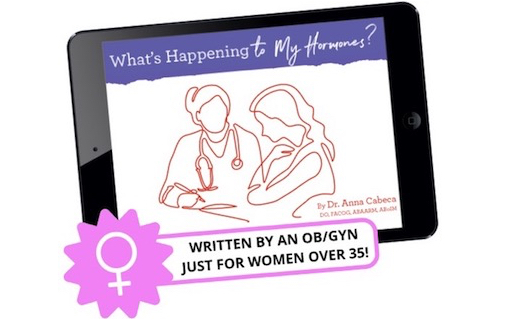 If you're a woman in your 40s and above… listen up. This one's for you.
Have you been experiencing one or more of the following:
Weight gain

Hormone imbalance

Low energy

Insomnia

Hot flashes

Brain fog… the list goes on!
If you have… you may be going through what is called estrogen dominance.
Essentially, it means there's too much estrogen in your body. This hormone is crucial for your day-to-day functioning as a woman, but too much makes your body go haywire.
My dear friend and colleague Dr. Anna Cabeca is an OBGYN who wants to help you handle your hormones with her NEW book, "What's Happening To My Hormones?".
Click Here To Download Her NEW Book For FREE ⇐ What's Happening To My Hormones?
HANDLE YOUR HORMONES
Dr. Anna, a triple board-certified physician and women's hormone expert, is world-renowned for helping women of all ages with 'life's unpleasantries' like the ones I mentioned above.
She knows that thousands of women are struggling with the same things you are. But she ALSO knows that these symptoms don't go away on their own.
To become the most vibrant, happy person you can be takes support and guidance.
That's precisely why you've got Dr. Anna in your corner.
And I am proud to help her spread the word for her her new book.