How To Overcome Your Negative Limiting Beliefs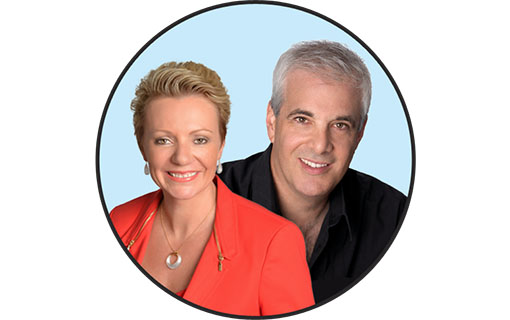 What if I told you…
You could become whatever you want, do whatever you want, and achieve the kind of life you've always wanted…
What would be the first thought that would cross your mind?
Would you think…
"That's BS!"
"I'm not smart/good/socially connected enough."
"I don't deserve to be happy."
Or what I hear A LOT…
"All women want is my money." "All men want is to get in my pants." "Sex just naturally dies when you've been married for a while." ← Blaming other forces outside yourself
The sad reality is, most of us automatically call BS on things like achieving wild success, becoming truly and blissfully happy, and even finding true love….
Because we have a deep-seated belief that these wonderful things are beyond our reach, that we are somehow incapable of doing what it takes to achieve them, or that we're just not deserving enough.  
And when our brains try to make sense out of these ideas through logic, and connect the dots from where we are now to where we want to be or what we want to achieve, we can't seem to find a possible, rational, logical connection.
Possibly every single person has it and struggles with it almost on a daily basis. Some people just learned how to overcome it.
That's what my good friend, Natalie Ledwell from Mind Movies and Morrie Zelcovich want to share with you in her FREE online masterclass about Upgrading Your Brain and Life.
I'm inviting you to join me and discover the most cutting-edge mind tools to magnify productivity, focus, creativity, intuition, and empathy.

YOU ARE CAPABLE OF MORE
It's time to get rid of negative, toxic beliefs like…
"I'm too old to start over."
"I'm too busy to learn new things."
"I'm not smart/talented/lucky enough to get what I really want."
Because no matter where you come from or where you're at right now…
You have the ultimate power of choice to transform your beliefs, and in turn, transform your life however you want.
Natalie shows you precise steps to eliminate these negative beliefs from your life and put yourself in a state of mind (and state of life) that will propel you forward to your dreams.
If you feel stuck, frustrated, stressed-out, confused, or undeserving, this FREE online masterclass is specifically for you.