I almost missed this. And I'm glad I'm able to send this to you on time.
This GQ-featured PhD biologist has
an URGENT message for you.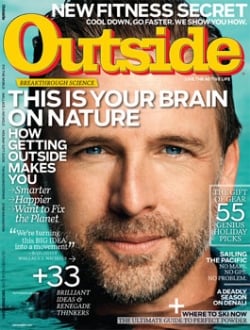 He discovered a world-changing breakthrough that eliminates stress and anxiety, give you a feeling of peace and joy, and more.
When his team contacted me to explain their mission, I knew I had to get his message in front of you as soon as possible.
His name is Dr. Wallace J. Nichols and NO ONE ELSE is saying what he's saying.
And it could DRASTICALLY improve your health and quality of life.
I'm talking about a special health "technique" YOU can use to…
Melt away your stress in just minutes

Silence your anxiety

Skyrocket your sense of wellbeing

Spark joy in your everyday life

And so much more.
The amazing thing is, the "technique" is 100% NATURAL, 100% backed by scientific research… and 100% FREE.
HEAL YOUR MIND
Over 75% to 90% of all doctor's visits are for health problems related to something called "Red Mind?"
This is when your body is inefficiently responding to stress, like when you're worried about your mortgage bill, being stuck in traffic, or when you're in pain.
However, Dr. Wallace Nichols, PhD has discovered how you can naturally turn your "Red Mind" into a "Blue Mind."
NO expensive supplements or herbs…  NO self-help fads…
Just proven science.
Dr. Nichols is holding a HUGE online event (it's free for my readers) and the videos will only be available until the 17th of March.
When you sign up on the next page, Dr. Nichols will send you a FREE eBook on his research. That way you can get started healing right away.
Transition from having a
Red Mind
to a
Blue Mind
.