Is finding love really more difficult for women?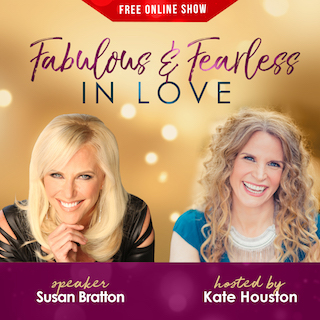 Researchers from the Oxford Internet Institute analyzed online dating trends for over a decade and discovered that when women make the first contact, the response rate has declined by 15% during that decade.
The study also found that a woman's success rate is largely predetermined by her physical features, age, and athleticism.  And while this sounds unfair, that's just how it is.
And if you've tried dating and mingling in the real world, it's not much better.
You may have trusted the wrong kind of man so many times it feels like a neverending cycle.
It's easier to fill your time with your rocking career and your incredible friendships so you don't have to keep going through it.
However, you want to open your heart to someone genuine. Someone real. You want to experience true and lasting love. Just like everybody else.
If there's a man out there you can trust and ready to make the commitment — you want him.
So, how do you find him without getting trampled on in the process?
That's what the Fabulous and Fearless in Love online show is all about. My friend and colleague, Kate Houston, has brought together 24+ of the world's leading love, sex, dating and relationship researchers, PhDs, and best-selling authors (including me!).
During my segment on the 30th (that's tomorrow) I talk extensively about how to manage your first intimate times with a new or potential lover so you feel empowered.
⇐ Click Here To Join For FREE
FABULOUS IN LOVE
We're going to help you discover how to date with smarts and successfully recognize which men are trustworthy.
Each expert will teach you how to experience a healthy, lasting relationship with an adoring man!
Here's a peek at what you'll uncover…
The must-ask questions on a date to determine if he's a wounded bird or healed warrior. Stop getting sucked into relationships that re-trigger old wounds and start getting the commitment.
Simple ways to set healthy boundaries a man can respect and is excited to give to you rather than make demands he would never meet
How to love yourself enough alone so you get into a relationship based on love and joy – not fear! (This immediately helps you feel safe to open up and be vulnerable with a man again!)
If you want to start attracting the right men and choose from the very best of them…