Masculine Sexual Leadership Skill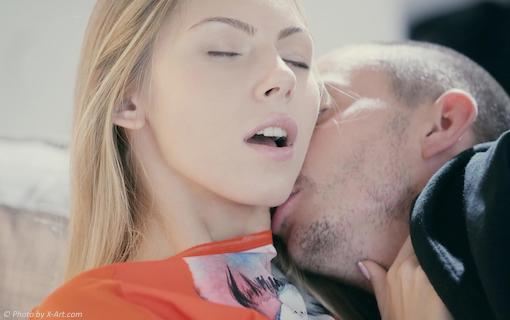 It's called "projection." Sigmund Freud observed it back in the 19th Century, and you've observed it yourself a thousand times. Read on to enhance your bedroom skills…
MAKE HER WANT YOU NOW
The three RISKIEST moments you can get rejected are: 
The first time you approach a woman with obvious romantic intent…
When you first go for the kiss or bridge the gap from conversation to something physically sexual…
Most painfully of all, when you are inviting sex from the woman you are in a long term relationship with.
That's right. Guys in relationships won't get steamy, hot sex every time they want it. In fact, it gets much harder.
Unless, of course, you know how to turn a woman on the right way. 
That's why in the next few minutes, IF you pay attention, your sex life will never be the same again. 
There's a simple technique to get a very different response than you would normally expect from independent, sexually confident, or even shy and conservative women these days. 
⇐ Turn Her On "Mating Instinct" With This Masculine Technique 
BEDROOM SKILLS 
To a huge degree, humans respond to you the way you expect them to respond to you.
It's called "projection." Sigmund Freud observed it back in the 19th Century, and you've observed it yourself a thousand times…
If someone admires and respects you, it's hard not to like them and enjoy having them around. It's quite impossible to think, "well, gee, he's a pretty cool guy, though," if someone hates you.
If you hate your boss, no matter how nice you may be on the outside, chances are, your job is in jeopardy because your boss does not like you either.
If you're constantly holding in feelings of negativity about your wife, girlfriend, or a girl you like not responding to your affection… 
You'll be "projecting" that negative energy to her, and she's going to respond to you negatively. 
She's going to reject your advances all the more. 
But there is a learnable way to "flip the switch" so that she will feel the same way when you have sexual intentions. 
Learn how to be the man who consistently gets this reaction, whose sexuality is always welcome and desired by the world's women. This is a complete game-changer for your bedroom skills, confidence, self-esteem, and happiness… 
And, of course, as a side effect: you have a lot of sex. 
And just as Freud demonstrated more than 100 years ago, women quickly pick up on it, accurately, and eagerly.
Would you like to know how to do this yourself right now?