Have you ever tried sauna sex?
Get $600 OFF on Cabin Saunas and $250 OFF on Solo Saunas. Just mention the promo code "SUSAN" when you order.
Maybe you've fantasized about it before. 
It would be a memorable surprise gift for your partner. I can imagine when you both sit down and decide to get your very own sauna hand-built for you. 
We have our own, made for us by Sunlighten, and let me tell you…
The experience is one of a kind!
The sauna has Acoustic Resonance Therapy from So Sound and these excellent subwoofers under the seat.
Acoustic Resonance Therapy (A.R.T.) creates an environment for the body to experience sound and vibration healing benefits in an integrative way — part of a holistic approach to healthy living. Feeling the music brings our bodies into harmony physically, mentally, emotionally, spiritually, and environmentally.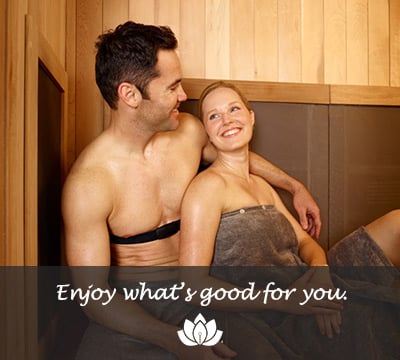 I want to use the Chromotherapy system to tune in the sexiest colors.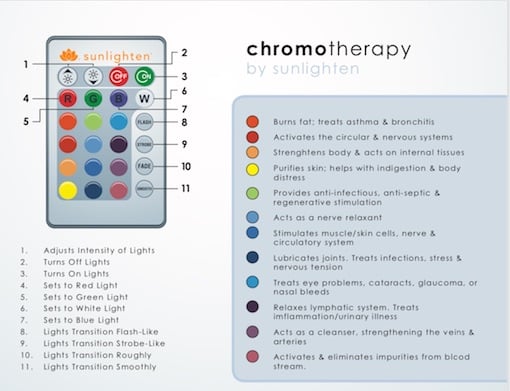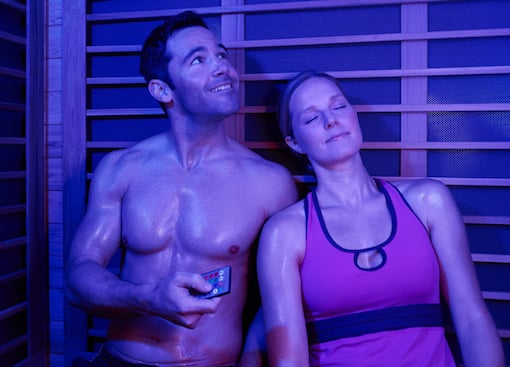 There's no actual deadline other than that your brand new Sunlighten sauna has to be built by hand for you. 
So if you want one as a gift for yourself or your loved ones, you'll want to think fast and check it out now.
We already have ours. And we're enjoying it so much.
Will you get one with us?
Here are five key reasons why you'll want to consider getting yours:
Provides the highest dose of infrared energy, proven 95-99% effective.
It has a patented 3-in-1 heater for true full spectrum infrared (3 separate elements emit near, mid, and far-infrared at peak wavelengths)
You can personalize each session with 3-in-1 Wellness Programs — choose from detoxification, anti-aging, pain relief, cardio, weight loss, relaxation, and custom (I LOVE this)
It also provides Acoustic Resonance Therapy (ART) — which combines vibration with sound for a deeper state of relaxation (I LOVE this)
You ENJOY it, not suffer through it — unlike some saunas, it provides a comfortable, gentle heat the entire session that leaves you feeling invigorated.
Sunlighten infrared saunas come highly recommended by health and wellness experts, such as Dr. Mark Hyman, Wendy Myers, Dave Asprey, Ben Greenfield, Ari Whitten, and Dr. Joel Kahn.
Yes! Tim and I already have our Sunlighten sauna installed. Hopefully, you can get yours soon. This is our gift to each other. The advantage of health!
Infrared saunas are rapidly growing in popularity for a good reason.

SAUNA SEX
Sweating is one of the best and most natural ways to detox your body from chemicals we accumulate through the food we eat and our environment.
It's a safe and gentle way to support your overall health and sexual health, and vitality.
If you haven't heard about them, infrared saunas are different from regular steam saunas. These use specialized light instead of steam from electricity or burning wood.
The gentle infrared light leads to heat and natural, positive radiation when your body's thermoreceptors detect them.
And THE best provider of infrared sauna technology is Sunlighten. They've been hand-building personalized infrared saunas for over 20 years.
Sunlighten saunas are the ones all of my biohacker friends and longevity peers choose.
I sincerely want you to consider buying yourself a home sauna. It can go indoors or outside.
However, you may want to think about it sooner than later. Sunlighten hand-builds your sauna for you, which means they need some time. Placing your order now is the only way to get it as soon as possible. They are built to order.
They have a fantastic promo right now. Make sure you order yours.
Wouldn't that be a fantastic romantic gift for your loved ones?
I'm having one built. And so should you.
This would be one of the most thoughtful, health-conscious investments you can make for your health and wellness.