My libido and ability to orgasm took a steep cliff dive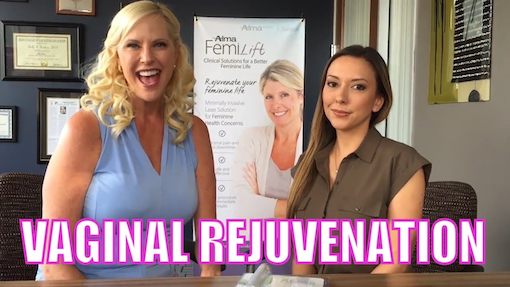 Curious about the O-Shot or vaginal RF or laser treatments?
Jemma wrote to me about the O-Shot to get my opinion. I've now had five O-Shots in the last three years. These are natural injections of healing factors from my own body put back into my urogenital tissue to revitalize it and reverse atrophy from aging.
Many women feel like their libido and overall sex life drop dramatically when they get into perimenopause and menopause. Sometimes, it's from the thinning of the vaginal tissue, or loss of clitoral tissue from aging.
Other women find a surge of sexual desire because their testosterone-to-estrogen ratio increases after menopause.
Every woman's response is unique and changes as we age.
I've been documenting the O-Shot process and interviewing the doctors and nurses who've given me not only the O-Shot treatments but also the intravaginal CO2 lasers to beef up my vaginal mucosa as well as the RF treatment and Wing Lift to plump up my outer labia.
As a sexual biohacker, I try most of the proven regenerative treatments over time so I can report back to you what works, how it works and if I'd do it again or recommend it to you.
This first link is my Vaginal Rejuvenation Playlist. There's another playlist further down the article with more brand new videos specific to the O-Shot.
Watch My Vaginal Rejuvenation Videos ⇒ Susan Bratton's Personal Journey
"Hi, Susan! Hope this finds you well. I have a question for you: Do you know about the O-Shot? I recently learned about this procedure as I'm entering peri-menopause and my libido/ability to orgasm took a steep cliff dive, which is freaking me out. Through my research on how to address hormonal changes, I discovered Maria Claps. She mentioned you and her are friends and suggested I ask you about your experience and knowledge about the O-Shot.

Any info you can give me would be awesome, personal testimony, practitioners, is it worth the cost, etc.?" —Jemma (not her real name) 
=================
Hi Jemma,
Here is a brand new, updated playlist of videos about the O-Shot. You can actually see me getting one in one of these videos. Another of the videos has an interview with the inventor of the O-Shot, Dr. Charles Runels.
Watch My BEST O-Shot Videos "Susan Bratton's O-Shot Experience "
And here is a spreadsheet one of my trusted support team members, Marisse, made for me to show the various costs in California for O-Shots and the Viveve treatment. Viveve is an inside-the-vagina RF device that helps restore the tissue inside your vaginal canal.
As I age, my tissue gets thin, and I use this kind of procedure to make it thicker and springier again. While she was calling about Viveve, she also asked if they do O-Shots and got the pricing.
Click Here To Check Out My Viveve Spreadsheet ⇐ How Much Will It Cost? 
Here is the official O-Shot provider's directory too:
If it's your libido that is the issue, it is directly related to overall health. Having your hormones topped off with bio-identical replacement BHRT will help immeasurably. But what is also important is gut health — pooping easily every morning and not having bloating, gas, food sensitivities, etc. The second thing is detoxifying. If your gut is working well, you still need to detoxify from our chemical-filled environment.
Those three things: good gut, regular detoxing and BHRT are your first steps. Because overall health is vital to libido.
Here is an article Maria Claps wrote for me on the importance of getting the DUTCH test, and not just a blood test when you are balancing your hormones.
Click Here To Read ⇐ Maria Claps' Article On Getting The DUTCH Test 
Here is an ebook I wrote with companion videos that walks you through everything you need to know to balance your hormones.
Click Here To Download My Book For FREE ⇐ Hormone Balancing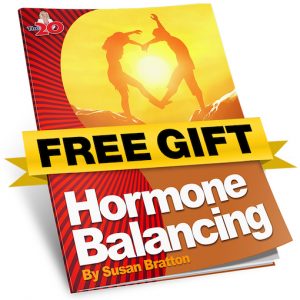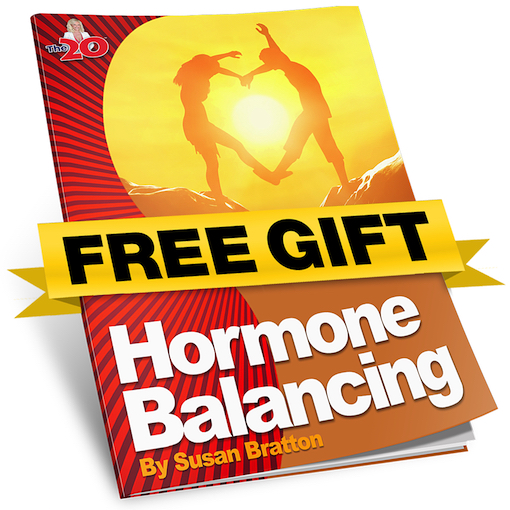 The O-Shot
The O-Shot helps restore tissue atrophy of the urogenital structure, restoring sensation, which in turn restores desire. Just as you get wrinkled and lose muscle mass as you age, your genitals undergo the same atrophy from aging. It affects everyone across the gender spectrum.
If you're getting dry, feeling loose or experiencing incontinence, the intra-vaginal RF or CO2 lasers can help a lot. The O-Shot can be part of the solution for lack of lubrication,  incontinence and especially for loss of sensation and loss of orgasmic intensity.
Internal lasers or RF devices are best for internal vaginal issues. RF devices or Wing Lifts using PRP (the same healing factors from your blood used for the O-Shot) with the O-Shot are best for labia and clitoral restoration. These treatments are synergistic.
When some women get one O-Shot, they are instantly horny and lubricated. This happened to a girlfriend of mine. She wanted sex multiple times a day. She just had her second O-Shot.
Other women have had much more milder experiences.
My Experience
For me, it took 3 O-Shots before I felt like my clitoris was replenished. After my third O-Shot, I had orgasms with the intensity I hadn't felt since I was 35. Except I didn't have as rich and varied types of orgasms when I was 35 as I do now in my 50's. So it was an even more delicious experience because I come really well now AND they feel amazing again.
PRP is not always an instant fix. It can take a couple of passes to rebuild the tissue. And the rebuilding takes 3-6 months for full effect. So you get some immediate benefit, but you'll also notice the tissue getting more sensitive and awake over time. That's why stacking a few PRP shots over the course of a year or two works so well.
I just had my fifth O-Shot with Dr. Robyn Benson two weeks ago. From my experience, she is the world's leading O-Shot giver. It lights her up. She's studied it significantly and has a knack for personalizing the injections in a way that fixes a woman's specific issues. She puts on music and makes it a ritual, setting intention for more pleasure for the goddess.
FEMIWave
She also does the FEMIWave which is a shockwave treatment for the vulvar tissue. FEMIWave is the female equivalent of the GAINSWave for men. It stimulates new tissue growth on the labia and clitoral area. This shockwave doesn't hurt and provides labial tightening of the clitoral shaft, arms and legs.
Dr. Robyn gave me my second PRP Hair Lift and Facelift as well. The PRP is injected into your clitoris and is made from your own blood. She gets extra blood and makes extra PRP. She lets that PRP set a little bit and thicken and uses it as a filler in your face under the skin. It's like a natural Juvederm or Restylane. She also uses micro-needling to push your PRP into all the skin on the surface of your face. This brings new collagen production to your skin to smooth out wrinkles and reduce melasma or age spots.
I just went into the studio today to shoot more segments and Raina, my hair and makeup person, was raving about the plumpness and even skin tone of my face. When I told her it was from the PRP Facial Restoration and PRP Facelift, she said, that's it! I'm doing it too!
The restoration is the surface treatment, also called a Vampire Facial. The Facelift is the fillers injected into your saggy areas, like the nasolabial folds and wrinkles instead of using exogenous fillers. Using healing factors from your own body is non-toxic beauty and regenerative medicine.
The second PRP Hair Treatment
Dr. Benson also did a second PRP Hair Treatment on me. Again, more PRP from my blood (you give a few vials but it's surprisingly not much and her assistant Tom makes everything a breeze) put into the crown of my head. The PRP into your scalp stimulates new follicular hair growth — it also thickens the hair growing out of your head, increases the growth cycle so you have more hair on your head and reduces hair loss.
In my opinion, the PRP is fantastic for anyone with thinning hair.
Right now, I have two inches of new growth sticking out all over my head like a beautiful blonde halo. My hair hasn't felt this thick since I was in my 20's.
I'm still using my Capillus RELIGIOUSLY for 6 minutes a day. That's the red laser cap that keeps the hair you have, thickens the hair you have and grows more hair.
(Don't buy the knock offs. They are rip offs.) Use Promo Code SUSAN15 to save 15%.
Watch My Video About My Capillus More Details About This AWESOME Device
LET IT GROW!
PRP is a miracle broth that can be used all over the body. It's original use was for painful joints. I've also had PRP in my thumb joint. I hurt it scuba diving and it just wouldn't heal. Now it's 95% healed and only a little sore every now and again. I am barely aware of the injury anymore.
Back to the O-Shot. Robyn concentrated on my clitoris, the opening to my vagina at the bottom which hurts me during sex at times, and she worked on my urogenital sling to help with urge incontinence. She has so much experience she personalizes people's treatments.  I think this one will get me back to a more youthful clitoral feeling and I won't need to do any more for a couple years.
For the hair and face, I'll be coming back again in 3-4 months for my third round.  My plan is to do the PRP in face and hair three times before I assess the overall benefits.
I already LOVE it! PRP is amazing. I know why they call it "miracle broth." And the fact that it comes from your own body makes my heart sing.
PRP often needs to be stacked — a couple of procedures a quarter apart seems like an optimal amount of PRP to any given area. You could do one O-Shot now. One in 3-6 months.
See how you feel.
Do another in 3-6 months.
Or for you, one might do the trick.
Some women have a lot of tissue loss or erosion or trauma, others need a little tune up. Just listen to your body.
Dr. Robyn is in Santa Fe, NM. She is a regenerative medicine expert. I fly there to get these treatments in one day with her. I've undergone many wonderful additional experiences—from a Meyer's IV to a ride in the Theta chamber to some Tesla coil energy and ozone remediation of EMF.
She also put ozone into a lump on my neck to try to get rid of a calcium deposit for me and into my back where I am having a shingles flare up. She will tune you up. I feel like a Ferrari pulling into the pit to get a major overhaul when I go to the Santa Fe Soul Center for Optimal Health.
A full day there is much less expensive than the Bay Area for one or two treatments. It's worth flying in for the full All In Goddess Day. She goes through your health, hormones, and all your laundry list of little things that are bugging you and fixes as many things in a single day with her wonderful team as she can
Here's A Link To Her Website ⇐ Dr. Robyn Benson 
If you go, let her know I sent you. She's a dear, dear woman and incredibly caring and competent.
Bottom line:
O-Shots are fantastic at regenerating tissue, restoring sensation, and dealing with incontinence.
RF and laser devices are good for internal vaginal tissue restoration.
RF and shockwave are great for external labia restoration.
Red light and PRP are excellent for hair restoration.
PRP is amazing for fillers and facial skin restoration—especially if you have pock marks or acne scars.
The PRP with the skin pen works wonders for smoothing facial tissue.
You may need more than one treatment depending on your age and atrophy.
Email me back if you have more questions after you read and watch what I've given you here.