"3-Steps to Queenie's First Orgasm" [Mailbag]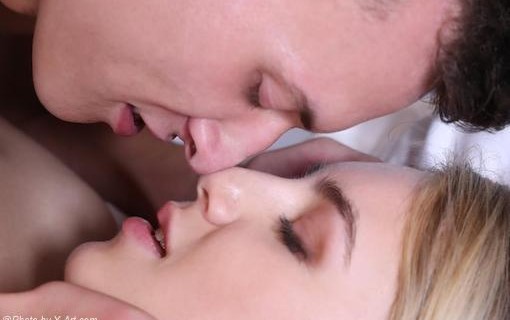 Here's an email I received about a woman who has yet to experience the thrill and joy of female orgasm.
The Steamy Sex Ed® Video Collection remastered edition will now go on sale for VIPs on September 8th. But you must be on the VIP list at the link below. You will be able to see samples of the videos on the 9th.
Click Here To Get On The VIP List ⇐ FULLY REMASTERED For Higher Quality — 60% Discount—Only 500 Copies Available! 
MAKE ME COME
Hi Susan, 

I listened to your interview on the "Ask Women Podcast," and I have a couple of questions. You state that every woman can come. 

Well, I am 43 years old, and so far I haven't had an orgasm, ever. Neither on my own nor with a partner. And I think it's down to my introduction to lovemaking. 

I did not feel any intense, intimate desire until the age of 18 (which from listening to podcasts, etc. is strange in itself), but my partner wanted to make love very badly. Eventually, I accommodated him. 

We were both very inexperienced, and it never became pleasurable for me. We were together for a very long time, and intimacy was something I did for him, but not because I wanted to. 

My theory is that through this, I have learned that physical intimacy is not pleasurable, and I am never looking forward to it, nor do I know what is pleasurable for me. So I can't even tell a guy what to do to make the experience good for me. 

After we separated, I was alone for a very long time. Recently I have started meeting guys to explore my sensuality with them further. But so far it hasn't been a great experience, which is mainly due to my inexperience. Not sure how best to deal with this and whether I can rewire myself to connect good feelings with sex.

Do you have any helpful tips for me?

Looking forward to receiving your response. 

Kind regards,

Queenie (not her real name)
Hi Queenie,
You're smart to realize you've missed your connection to your authentic sensual self.
I have three steps to finding your orgasm: (I promise this will work!)
Sometimes, consider taking a woman's sensual empowerment workshop from Amara Charles:
Take either her Shakti Queen for yourself or The Quodoushka training with your partner.
Next, having a partner who is sensitive to the fact that you are a total beginner is helpful. You two can learn together.
I'd suggest you watch my Steamy Sex Ed® Collection video series with your partner.  
Watch it yourself first. When you purchase the DVDs, you get a digital video called Female Self Pleasure. You can watch different women masturbate and see how they all do it differently.
The newly remastered videos are available from September 8th if you click this link and get on the VIP list. You'll be able to see samples to decide for yourself you want them.
Click Here To Get On The VIP List ⇐ FULLY REMASTERED For Higher Quality — 60% Discount—Only 500 Copies Available! 
Seeing the various techniques demonstrated in a non-pornographic, heart-connected way will open you to sensual lovemaking pleasures. These videos demonstrate over 200 heart-connected techniques. It will give you a sense of how many different ways you can experience pleasure.
Third, I recommend you
and masturbate daily for a month. Just rub it all over your vulva, not just on your clitoris.
Stimulate your mons, inner and outer labia, the channels between the labia, the clitoral hood, under your clitoris down to the opening to your vagina, and your vaginal opening your perineum, and inside your vagina. It's long enough to stimulate your G-Spot and your anterior fornix — deeper inside your vaginal canal.
When you apply both vibrators simultaneously, you're training your body to feel external clitoral stimulation and internal vaginal stimulation. This will awaken your entire vulva and spill your pleasure into an orgasm.
I particularly like the Lady Bi because it's made of high-quality silicone. It has two German-engineered vibrators, six vibration intensities, and six vibration rhythms to give you diverse stimulation.
Try to teach yourself to "ride your orgasm" by putting one of the rhythms on and letting yourself get into and stay in an orgasmic sensation.
You don't have to just ride up to a climax and go over the edge, and then you are done.  You can ride orgasmic waves.
Use the vibrator to stimulate, invigorate, and engorge all your vulva tissue. Then use the rhythms to teach yourself to surf the waves of orgasmic pleasure.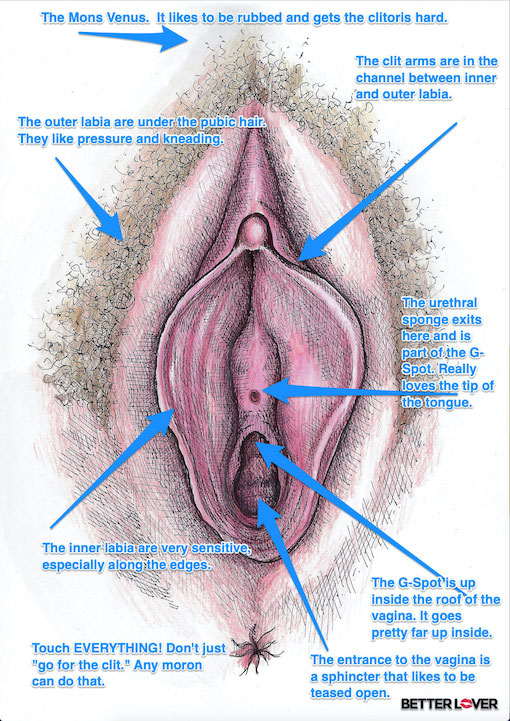 As you progress through watching the videos and self-pleasuring, let me know your questions. I'm here to support you on your journey.
To Your Sensual Awakening!
The Steamy Sex Ed® Video Collection is now Fully Remastered for Higher Quality. All our customers who have purchased Steamy in the past will automatically get the Fully Remastered videos inside their online Personal Life Media account. No lover gets left behind.
I made these videos for couples to watch together, singles to be ready for "The One," and those who want to have slow, sensual, extra-passionate lovemaking.
It's the best thing to happen to REAL sex education since ever. And it's my anti-porn remedy for passionate relationships.
You and your lover will enjoy every minute of it.
You'll also get a 30-day money-back guarantee. So you're protected, have nothing to lose and a lifetime of intimacy and hot lovemaking to gain.
Click Here To Get Ahead ⇐ FULLY REMASTERED For Higher Quality — 60% Discount—Only 500 Copies Available! — Get On The VIP List Right Now
Here's what's inside the Steamy Sex Ed® Video Collection:
Over 100 Orgasmic Massage Strokes
Over 30 Tantalizing High Touch Techniques
Over 20 Male Genital Massage Techniques
Over 20 Female Genital Massage Techniques
Over 10 Non-Invasive Anal Massage Strokes for Him and Her
Over 30 New Oral Sex Techniques for Pleasure
Over 20 Advanced Oral Sex Techniques for Climaxing
Over 10 Tantalizing Analingus Techniques for Him and Her
Over 20 Uniquely New Oral Sex Positions
You can try a new technique or position every weekend and have enough to last you and your lover for years! My god! Imagine all the unique sexy times you'll be having.
Click Here To Get Ahead ⇐ FULLY REMASTERED For Higher Quality — 60% Discount—Only 500 Copies Available! — Get On The VIP List Right Now