Supercharging Your Manhood (Holiday Gift Guide 2020)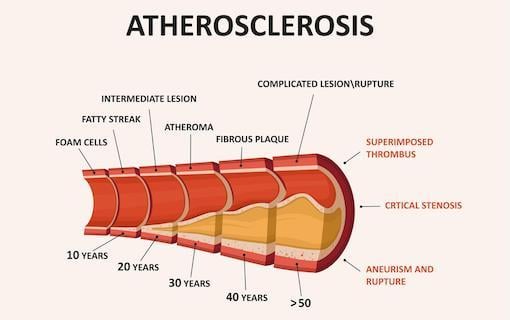 When famous bio-hackers and health experts like Dave Asprey and Ben Greenfield line up for GAINSWave and shower massive praise for their effectiveness, you know they're good. Learn how to increase your sexual energy…
This is part 5 of my 2020 Holiday Gift Guide. My sexy goody recommendations! Get them for yourself and give them to your lover, family, and friends. Click here for my complete 2020 Holiday Gift Guide.
More and more guys are getting GAINSWave and taking our Nitric Oxide supplement called FLOW to reverse atrophy, increase vascularization, and improve erections.
And like I mentioned in the past, even younger, healthier men are interested. Not just because they want a more prominent tool (who doesn't, right?)
Sure, GAINSWave works well for those with ED…
But also because these men want a much more robust, powerful, and more virile man-cannon.
When famous bio-hackers and health experts like Dave Asprey and Ben Greenfield line up for GAINSWave and shower massive praise for their effectiveness, you know they're good.
I recently received an email from one of my readers. He's up for an appointment for both protocols. Check out WHY he went for it below.
⇐ Supercharge Your Manhood & Learn How To Increase Your Sexual Energy (Get 1 FREE GAINSWave Session Details Inside)
More Recommended Gifts ⇐ The Complete 2020 Holiday Gift Guide
HOW TO INCREASE YOUR SEXUAL ENERGY
"Dear Susan,

After reading your much-loved emails and watching your videos, I've scheduled myself for both the GAINSWave and P-Shot this coming week. Mentally I don't need it, as I think about making love to my wife a lot. But I do want to be the best I can be, so I am going for it. Can you attest that it makes a difference? You said your Tim had it done. What can I expect? Thanks." – Clarence (not his real name)
Hi Clarence,
I'm thrilled you are taking care of your erectile health.
GAINSWave will break up atherosclerosis in your penis.
Atherosclerosis is when your penile arteries get blocked by artery plaque. Your blood vessels, specifically the endothelium, a thin layer of smooth muscle cells that keep your arteries flexible, become rigid and less elastic. Arterial plaque also reduces your blood-carrying capacity because your veins and capillaries narrow.
Atherosclerosis is another word for heart disease — or cardiovascular disease. It is the typical cause of heart attacks and strokes. The veins and arteries of your penis are part of this peripheral heart disease.
When bad cholesterol, or LDL, crosses the damaged endothelium, it enters the artery walls. That causes your white blood cells to stream in to digest the LDL. Over the years, cholesterol and cells become plaque in the wall of the artery.
REPAIR THE DAMAGE
Plaque creates a bump on the artery wall. As atherosclerosis progresses, that bump gets bigger. When it gets big enough, it can create a blockage. The plaque gets calcified, which hardens your arteries. Then your vascular system gets stiff and brittle. It can't pump blood around your body like it used to. You begin cognitive decline because you don't get oxygenating blood to your brain. Your nose loses color. Your ankles can swell, and your fingers and toes can go numb. There is a cascade of effects from the loss of blood flow.
This process goes on throughout your entire body, but you first experience it in your penis. As a result, your heart is at risk, and you are also at risk for stroke and other health problems.
GAINSWave uses acoustic waves to loosen the plaque. The waves also slightly damage the penile tissue. This tissue stimulation doesn't hurt. The cavitation causes your body to recruit healing factors from your blood to repair the damage. This strengthens the new tissue, much like when you tear a muscle during weight-lifting, and it fixes itself and gets bigger.
Let me know how it goes. And don't worry, it doesn't hurt.
⇐ Supercharge Your Manhood & Learn How To Increase Your Sexual Energy (Get 1 FREE GAINSWave Session Details Inside) 
More Recommended Gifts ⇐ The Complete 2020 Holiday Gift Guide