"My Vagina Was T00 Tight…" (Mailbag)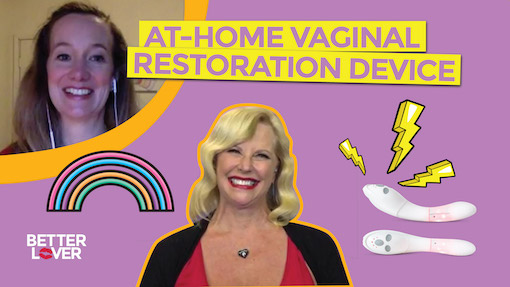 Rachell's vagina was practically fused shut from lack of use. Read on to learn how to tighten your vagina.
Here's what I suggested. (I love it when I get emails from happy fans.)
One of the best things a woman could ever do for herself is rejuvenate her vaginal tissue. This makes her feel good, more confident, and even sexier in and out of the bedroom.
Rejuvenating her vulva gives her more pleasure during sex and also gives your lover even more reason to adore you as you very well deserve.
Check out Rachelle's email below. She talks about the VSculpt. It's called VSculpt in Canada, and in the US, it's VFit.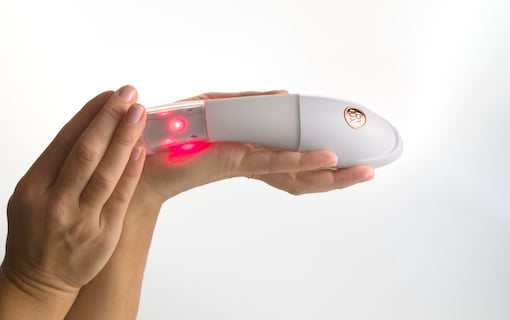 NEW VIDEO ON THE VFIT
The company that makes the VFit had me do a Facebook LIVE event answering women's sexual issues questions. Nearly 2,000 women have already watched this:
VFit Happy Hour With Susan Bratton and Heather Dazell from JoyLux
"Hi, Susan.
As you know, I came across the vSculpt through your presentation on FB.
I have used it for several weeks, and the effect is fantastic. In the beginning, my vagina was so tight I could not put it in because it was too painful, but after a while, it became smoother, and I succeeded in "penetration."
It feels like the vagina tissue has changed. So once more, I became aware of the word "use it or lose it"!
I have already recommended another woman to buy it.
Big love." 一 Rachelle (not her real name)
========================
THE VFIT
The VFit is an at-home FDA-cleared therapeutic device for reversing aging issues, including:
Tissue atrophy (thinning of the vaginal mucosa)
Incontinence (peeing her panties)
Loss of pelvic muscle tone (lack of grip on man's penis)
Lowered sensation to the genital structure
Lack of blood flow to her entire vulva
The VFit is a tool every good prepper, DIYer, and tool enthusiast should own. I think you should get this for your woman. I am totally IN LOVE with mine and highly recommend keeping her lady parts in good working order.
In my experience, the three functions of the VFit synergistically contribute to the remediation of her aging or damaged vaginal tissue:
A red light LED array
Warmth
Vibration
The red light and warmth stimulate the mitochondria in the cells of her vaginal tissue. This increases ATP, which is the energy her tissue needs to replicate and repair. The heat increases collagen, which plumps the tissue.
The gently stimulating vibration increases pelvic tone. All three features increase blood flow, which is the most critical factor in vaginal lubrication and pleasure.
HOW TO TIGHTEN YOUR VAGINA
After using it every other day for a couple of weeks, I noticed that my internal vulva skin was more plumped up. I had more muscle control when I was having intercourse. The muscle control allowed me to pleasure Sir Tim more. And I had better orgasms during intercourse.
Once you get to a certain point of healthy tissue, you can go on maintenance mode. The company recommends three months every other day, then once or twice a week. I suggest she work her way up on time and not start with the full ten minutes.