One Cock Ring To Rule Them All!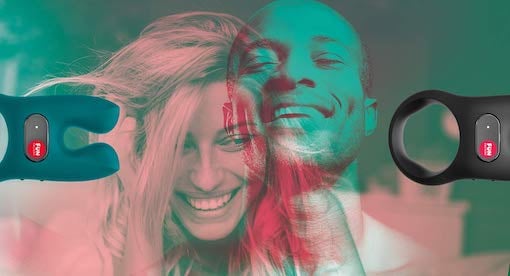 I'm excited to introduce you to the best cock ring ever invented.
My favorite sex toy manufacturer (because of their quality motors and materials, breadth of product options, and innovation), Fun Factory, has just shipped over the very first NŌS cock rings from Germany. I got one fresh off the ship and immediately asked Sir Tim to help me try it out.
About two-thirds of the time we have intercourse, I like to use a vibrator on my clitoris while he's penetrating me. I also want to use a vibrator while Tim strokes my G-Area after he finishes. Often, I warm myself up and have a couple more really intense orgasms that way.
Try it!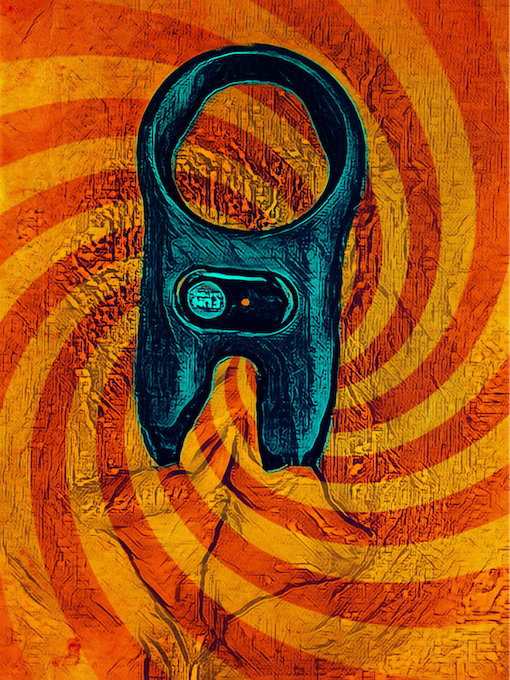 POWER OF PLEASURE
The issue is that most vibrators are too big and too loud. They get between the couple and the lovemaking. The NŌS is the perfect combination of quiet, double solid motor vibration and low profile. There are two ways to use it, on and off the penis. I'll explain that in more detail in just a second.
But first, according to my primary sexuality research, most couples rate themselves "very poor" on their frequency or ability to integrate pleasure toys into lovemaking. A vibrating cock ring is one of the low-hanging fruit opportunities for any couple to instantly spice up their sex life.
Cock rings are so standard. Drug stores sell super crappy ones. But most cock rings have the cheapest vibrator motor with no get-up-and-go. And they use toxic phthalates and plasticizers that are hormone disruptors. Getting those cheap sex toys near your mucosal tissue makes the toxins get absorbed right into your bloodstream. Y.U.C.K.
This is a picture of the NŌS laid onto the clitoris from the top rather than on the penis. You can use it both ways. As a cock ring and as a direct clitoral stimulator, she can hold on to her clitoris with her hand or rest on her clitoris hands-free. It doesn't pinch. It just jiggles the clitoral shaft and glans ideally between its darling little vibrating ears.