The Ring of Power and Pleasure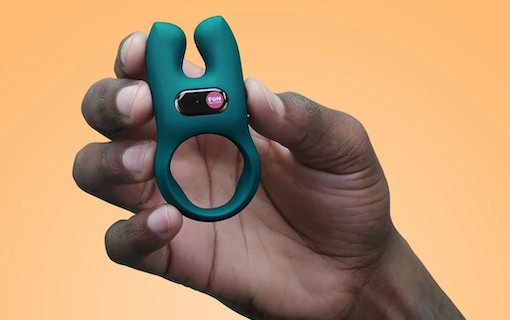 Making sex more intense has benefits beyond orgasming. Read on to learn about the best vibrating cock ring around!
It also multiplies desire, so both partners are excited about lovemaking, even after they've rolled out of bed.
I recommend NŌS, a new vibrating c-ring from Fun Factory, for precisely that kind of intensity.
NŌS is a c-ring designed with the clit in mind. It has two firm but flexible arms that rumble on either side of the clit during penetration, so it makes things a lot hotter for both partners, all the way up to your simultaneous orgasm.
You wear this c-ring on the shaft of the penis, with all the same erection-boosting benefits as the typical behind-the-balls design, so NŌS can go on a hard or flaccid penis, making playful spontaneity possible.
GET NŌS NOW ⇐ Use Promo Code SUSAN for 10% Off
THE BEST VIBRATING COCK RING
You can flip the toy for different positions or even use it for external massage.
Plus, the discrete design, small size, and hygienic bag make the toy travel-ready.
A thoughtfully made c-ring like this one is a massive departure from flimsy drugstore models: NŌS has two strong motors and soft, grabby silicone that will drive both of you crazy in a good way.
Many couples want to experience the ecstasy of simultaneous orgasm, which might be the hottest thing you could ever experience.
That's why I'm so excited about NŌS, a new vibrating c-ring that's sized and shaped to stimulate the clit during penetration. I love that it's hands-free, so you're free to caress your partner.
GET NŌS NOW ⇐ Use Promo Code SUSAN for 10% Off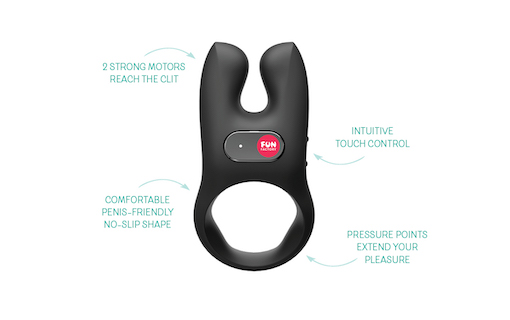 If you look at the toy, it has two curvy arms that extend out from the ring, which rumble on either side of the clit for intense sensation. It also pleasures the penis with two raised points on the circle that make the wearer harder for longer—without the hassle of placing it behind the balls. You can place NŌS on the shaft at any point during play. Every stroke and thrust will feel more powerful, bringing you both to the height of pleasure.
Though the motors are super-powerful, like with every FunFactory toy, the c-ring is beginner-friendly. I invite you and your partner to give it a try and see stars at the same time.
GET NŌS NOW ⇐ Use Promo Code SUSAN for 10% Off