Why Men And Women Will Enjoy This Cock Ring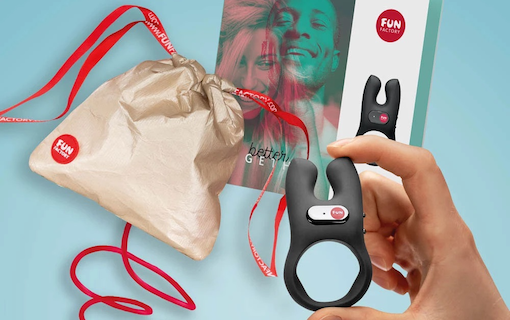 Usually, sex toys are attributed to female pleasure. Here's a cock ring for him and her.
Then there are cock rings that help the guy maintain firmness during penetration.
And there are toys for men's prostate health and masturbation.
However, with the new FunFactory NŌS, both ladies and gentlemen get simultaneous benefits. 
Here's how guys will love it.
FunFactory uses its medical-grade silicone in all its products. It's so soft and pliable. Their cock ring has a good size opening that will accommodate a variety of penile girths. I measured the ring, and it's 3/4" in diameter, but I can also get six fingers in it without pinching. So it will fit the modest to well-endowed gentleman.
The ring is also sculpted such that it does not put pressure on the corpus spongiosum* — the spongy erectile tissue that runs the length of the man's urethra. When a round constriction device pinches that, it can hasten ejaculation. When there is breathing room for that tube, it reduces the urge to help guys last even longer. It's an ergonomic design made to help with stamina.
The constriction ring can also trap more blood into the penis. When a penis fills with enough blood, it "locks off" so the blood doesn't flow out again. For guys who have trouble maintaining a firm erection, the NŌS cock ring can give him added confidence to stay hard and last longer.
CLITORIS OWNERS WILL LOVE THE NŌS TOO
As a clitoris owner, I love that the NŌS embraces the clitoral shaft.
The two little ears go on each side of the clitoral glans. There is a strong, quiet, 5-speed motor on BOTH sides. The NŌS offers twice the motors of a typical cock ring. And the five speeds offer the perfect choice between rumbly and buzzy to delight your clitoral shaft and tip. The dual motors are like "surround sound for your clit."
For a woman like me who has had multiple O Shots, my clitoris is quite elongated. I used to have a little clitoral erection (once I discovered that clit erections are critical for orgasmic intensity). I now practically have a tiny little penis when my clitoris gets engorged.
The PRP from the O Shots Dr. Robyn gave me rejuvenated the tissue in my clitoral structure. My clitoral shaft is meaty and gets erect from all that tremendous regenerative therapy. The two ears of the NŌS lovingly caress my little clitoral shaft, and it feels heavenly. I love surrounding my clitoris with vibration more than just putting the pulse on one spot.
Even if you haven't had an O Shot, vibrating your entire shaft is going to pop a clit erection for you. The clit erection will intensify your orgasms. The best of all worlds is to get a Yoni massage before intercourse, so you are well-engorged before introducing the NŌS.
I also like the low profile design of the NŌS. Depending on whether you're a grinder or a pumper, you utilize the ring differently. If I'm on top, I like the grinding of my clitoral structure into the body of my lover. But if he's on top or we are making love doggie-style or off the edge of the bed, I like the pumping and sliding-type intercourse. You can put the NŌS on him when you're a cowgirl or lay it on your clitoris directly for slidey intercourse.
PUSH THE EASY BUTTON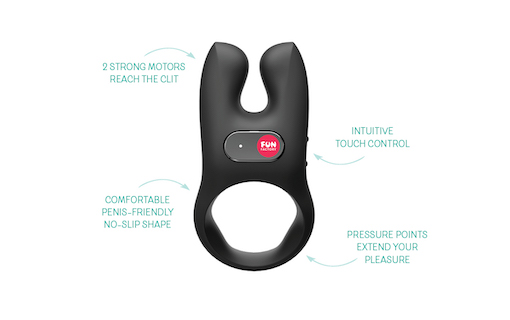 When I get into sex, I lose my mind. Operating sex toys annoys me. I LOVE the NŌS button. One button. Push it to turn it up. More, and it turns off. That I can do even when I'm coming over and over. Yay, Fun Factory. Thank you, my darling German engineering team, for knowing how simple we need our toys to be.
Plus, the charging device is the same for all your Fun Factory toys. So if you've purchased the Lady Bi, the MissBi, the Manta, or my girlfriend's favorite sex toy, the Volta, you can use the same interoperable charger for all. (PLEASE LINK ALL THESE TOYS)
There is a limited supply of the first run of NŌS. If you want yours, grab it today, or you'll have to wait for the next boat from Bremen, Germany, to arrive in Los Angeles harbor.
My next article is about an NŌS fantasy.
Keep your eye out for a sexy story from your favorite sexpert, Suz.
The NŌS is excellent for solo pleasuring. Bonus points for sunshine on your Yoni!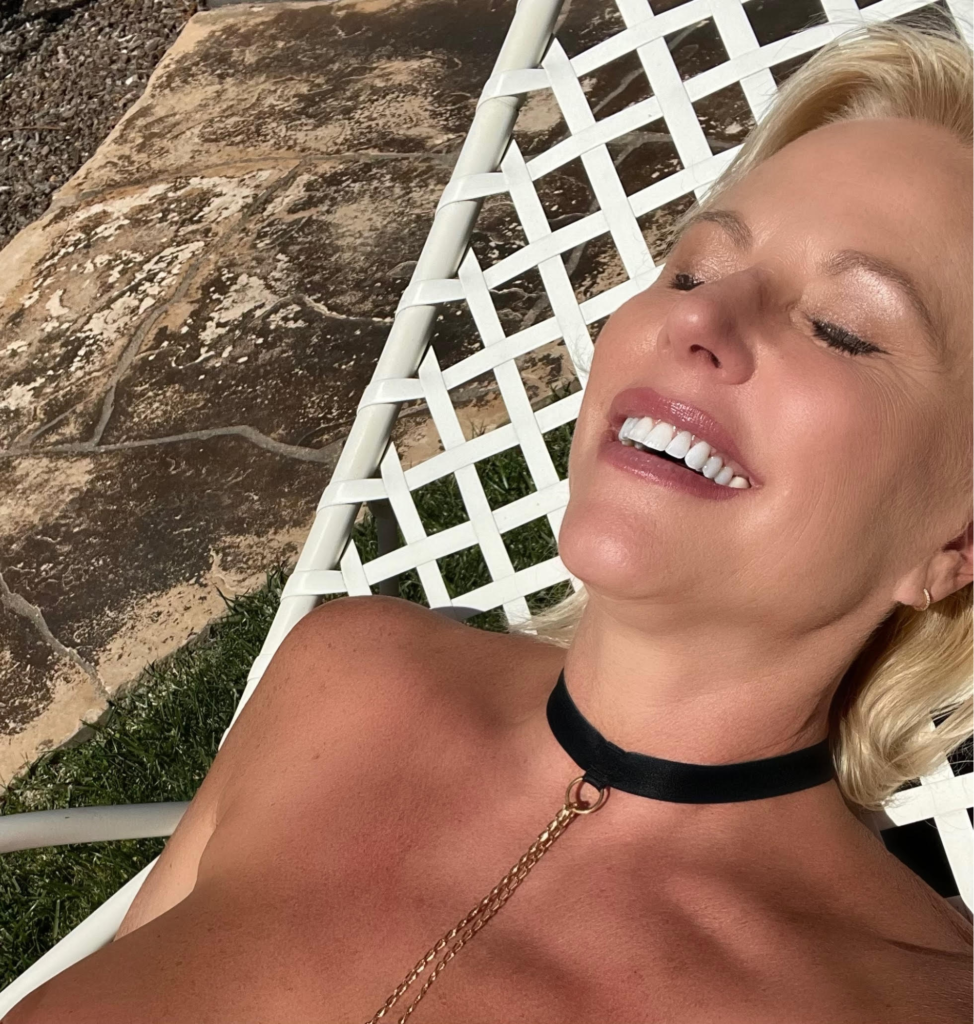 * Here's a picture of the three chambers of the penis. The corpus spongiosum is the one on the bottom through which the urethral canal flows. This is where a man's ejaculate and urine exit his body. Smashing it with a crappy constriction device is a bad idea. The NŌS protects this delicate tissue, increasing his firmness and stamina.