Penile Elongation Study with Dr. Judd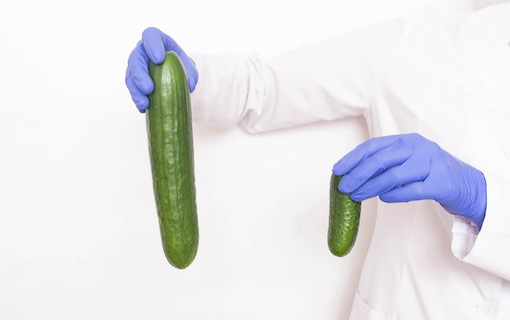 I offered to send an email out for my friend, Dr. Judson Brandeis, a board-certified urologist and men's penis surgeon. He needs 35 more men in the California and Nevada area to participate in a penile elongation study that he's conducting.
The cost is normally $8,000 but you can get this treatment done for $4,000 paid over time through my association with Judson.
The P-LONG Study is a minimally invasive technique to grow both the length and girth of your manhood using a combination of platelet-rich plasma growth factors, stretching, traction, and Nitric Oxide boosting supplements.
Dr. Judd says that a majority of men long to have a bigger penis. And this is the reason why these men take action by doing exercises and getting procedures to enlarge their manhood.
However, sometimes these men choose options that have devastating side effects. Men undergo surgery to cut the suspensory ligament of the penis causing it to hang lower, but the scar tissue from this procedure eventually causes the penis to become shorter and unstable during an erection.
Other men choose to inject fillers, fat or other substances under the penile skin which can get infected, resulting in disfiguring scars. Besides, these injectables disappear within two years, leaving a lumpy and irregular penis.
That's why Dr. Judd developed a safe and effective way for men to increase BOTH the length AND girth of their penises without risking infections, scar tissue, and bad cosmetic and functional outcomes. The P-LONG protocol uses your platelets in combination with traction and suction to naturally grow the penis with larger but realistic proportions/
LENGTH, GIRTH, AND POWER
"Dr. Judd," as his patients fondly call him, is a practicing board-certified urologist at the Brandeis MD Male Rejuvenation Center.
He doesn't believe every problem requires surgery just because he's a penile and prostate surgeon. Much of Dr. Brandeis' practice focuses on sexual regenerative solutions from his SPUNK, PreLONG, and SupporT supplement formulations to
treatments and testosterone replacement therapy.
As a thought-leader, Dr. Brandeis is currently conducting five simultaneous IRB-approved clinical research studies of major importance for men's sexual health.
One of these studies is the P-LONG Study.
The P-LONG Study is an IRB-approved clinical trial listed on the National Institutes of Health clinical trials website.
The P Long Study seeks to increase the length of the man's penis without sacrificing girth using a combination of growth factors, blood flow supplements, penile traction, and penile suction.
The duration of treatment is six months, with monthly injections of platelet-rich plasma. Patients are required to perform measurements at home. The expected benefit is approximately one inch of penile length and an increase in girth and improvement in erectile function. The risks of participation are minimal. Dr. Judd has secured the approval of an Institutional Review Board who monitors the study and data collection.
DR. BRANDEIS
I hope that a couple of my male fans will participate. Judd does amazing work and I love his concept of this stack of modalities.
Let me know if you have questions or want to talk to Judd. Send me an email to [email protected]
Judd knows more about penises and prostates than almost any other doctor. As a physician-educator, he trains other doctors on the latest procedures for the full-functioning of the entire male urogenital system.
Voted Top Urologist in the SF Bay Area for the past 6 years, and as former Chief of Urology for the John Muir Hospital, Dr. Brandeis knows firsthand how the medical system does not orient toward prevention. That is one of the reasons he turned his focus to regenerative treatments and preventative supplements for men's most common issues: low testosterone, erectile dysfunction, premature ejaculation, and prostate problems.
Dr. Judd is a living legend in his field and has been featured on TV, in magazines, on radio shows, and podcasts in addition to speaking at major medical conferences.