"Best Couples Sex Toy for Intercourse?" (Mailbag)
Read on to learn more about sex toys for lovers. I love it when I get emails from my fans. 
Especially if they're on the mature spectrum and STILL rocking the bedroom.
Way to go, lovers!
Check out this email from "Wanda" asking for advice as she and her lover step into the wild, wonderful world of pleasure treasure toys.
SEX TOYS FOR LOVERS  
"I love your advice! I read every one of your emails. We are a couple over 65 with great sex life and multiple orgasms but I'd like to buy a toy that helps us come together with him inside. Any suggestions?" — Wanda (not her real name)
==============
Hi Wanda,
The best vibrators for pairing with penetration are either a cock ring or a low profile vibrator you can use on your clitoris while he penetrates you.
The NŌS from Fun Factory and the Hot Octopuss DiGiT are the best two for that. Both have nice vibrations, while the DiGiT is a bit stronger.
Here is my review of how to use the NŌS. Read this article here.
Here are articles I previously wrote on the DiGiT.
Anti-Aging Tips In Modern Times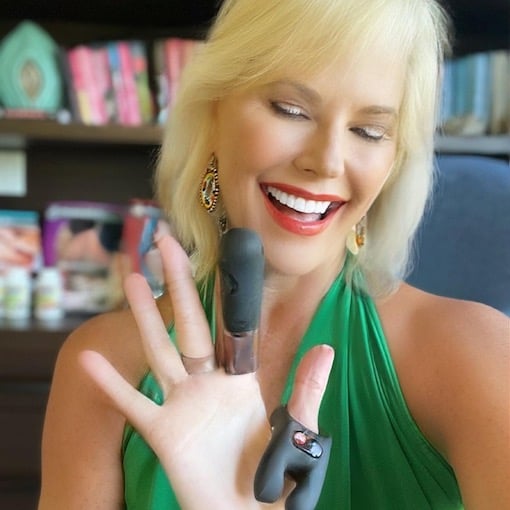 If you like grinding and want a hands-free toy, choose NŌS. Especially if your guy could use a little constriction to stay hard.
If you want a vibe for any intercourse positions, and you want a strong vibration, choose the DiGiT.
Or get both! 🙂