Phoenix vs Phoenix PRO (Mailbag)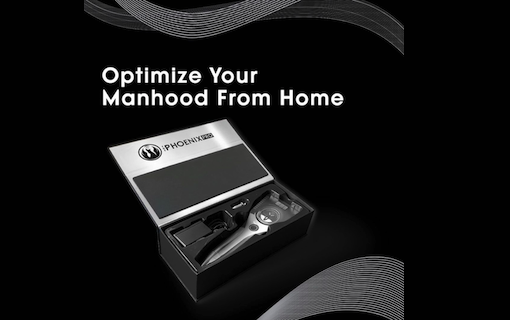 To go PRO or not to go PRO. Read on to learn more about the Phoenix Pro.
That's the question I frequently get from men who are ready to pull the trigger on one but need some help on which to get.
Sometimes the answer is obvious. Go with what you can afford.
However, if you crunch the numbers and get into the nitty-gritty details, one of them is the better choice.
Check out his email and my response below.
Click Here To Get Yours Today ⇐ The Phoenix Pro Home Treatment Device (Get $500 OFF With The Promo Code "SUSAN")[/am4show]
THE BIG BANG
"Quick question on the Phoenix Pro? My research indicates that the Phoenix and Phoenix PRO's primary technical difference is the 15k vs. 20k pulses. The price difference is roughly 2 X: $800 vs. $1,500. And, more than 2X per treatment: the Phoenix is suitable for 70 treatments, the Phoenix PRO for 50.

Since I will shortly have a pump system, how do I evaluate an acoustic sound wave device investment, and why would I choose the Phoenix PRO over the Phoenix?

(More than you asked for: I am 57 yrs old, in generally good health, but flagging in this department. I eat a clean diet and use your FLOW supplement. My wife has a few health issues, but I want to do my part to increase our intimacy and connection.) Thanks." — Ben (not his real name)
=========================
Hi Ben,
Choosing between The Phoenix & The Phoenix Pro?
The Phoenix Pro is significantly more powerful (33% more power) than the base model. With more power comes better, faster results. Because the Pro model emits more pulses at a higher intensity, it can break up more micro-plaque per treatment and amplify the angiogenesis process, sparking new nerve and penile tissue and blood vessels. 
Remember that a 6-cylinder Ford Mustang and an 8-cylinder Mustang GT have the same purpose — to get the driver from point A to point B. But one can get you to your destination a lot faster than the other.
In a nutshell, the device is more effective and will provide you with better results in less time via fewer treatments.
The Phoenix Pro = No Lockout Time:
The base model automatically locks out for 36 hours after each treatment. This means that once one treatment is performed, the device will not operate for 36 hours, delaying additional therapies that may be needed based on the patient's specifically created medical protocols.
The Phoenix Pro does not lockout after treatment, meaning that it can be used more often. The number of treatments needed per week varies depending on your SHIMM score and recommended physician-created protocol.
Medical Support: The Phoenix Pro includes it.
Because The Phoenix Pro is more effective and has no limitations regarding usage, those who purchase the device must access medical support. In addition to the plethora of medical protocols created by urologists specializing in male sexual health and ED, those who buy the Pro model may also take advantage of medical consultations through telehealth.
50 Total Treatments Vs. 70 Total Treatments
Both devices tap out after a certain amount of treatments. This is to ensure that they can deliver consistent results over time. Although the base model provides a total of 20 additional therapies, because it is weaker, it may take those extended treatments (or more) to deliver the results made possible by The Phoenix Pro.
When it comes to in-clinic shockwave therapy, most physicians recommend 6-18 treatments per year. With each in-clinic treatment requiring approximately $500, this equals an investment between $3,000 – $9,000 per year.
With The Phoenix Pro, you'll leverage over two-three years' worth of treatment at a fraction of the cost.
Additional Bonuses with the Pro Only:
You can use $500 additional in credits toward Testosterone, Hormone Replacement Therapy, the Priapus Shot, in-clinic GAINSWave, and more. This is a BONUS that comes with every Phoenix Pro purchase.
The Phoenix Pro comes with a high-end bundle and includes Nitric Oxide supplements, a Dr. Joel Kaplan penis pump (the gold standard), and an Accountability Journal to track progress.
Pricing:
The Phoenix Pro retails through professional providers only at $2,500. However, at the moment (ending very soon), my followers can leverage a discount of $500 off initial pricing, plus an additional $500 with promo code SUSAN at check out for a savings of $1,000, in addition to the $500 in credits for regenerative therapies. Your Cost is $1,495 at this time.
That is the equivalent to the cost of 3 GAINSWave treatments, and with the Phoenix Pro, you get 50 treatments at 33% more power plus a trained professional guiding you to optimal results.
I hope this helps.
I recommend getting the Phoenix PRO. Here's the link to get one with a discount.
Click Here To Get Yours Today ⇐ The Phoenix Pro Home Treatment Device (Get $500 OFF With The Promo Code "SUSAN")[/am4show]