Heal ANYTHING With Energy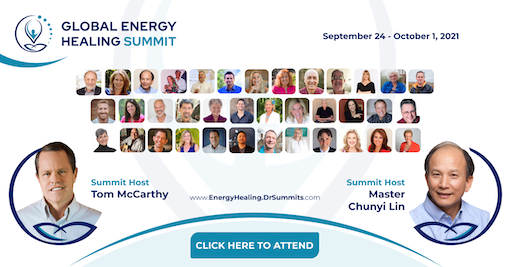 You know the saying I'm sick and tired of being sick and tired? Read on to learn more about energy healing techniques.
Being sick and tired is exhausting — but it's NOT inevitable.
Very often, chronic fatigue, pain, and illness are exacerbated by stress that builds up in our bodies and brains for YEARS —often from traumas and issues we've long since forgotten.
The good news? You already have everything you need to start the healing process.
ENERGY HEALING TECHNIQUES
This is a fantastic free video workshop that explains the benefits of leveraging your body's primary energy systems to restore your health.
Two presenters, an energy expert and a Ph.D., demonstrate to the audience how to leverage these energy systems and feel better and happier.
The radiant circuits are a way to shower your immune system with healing energy.
That one is fascinating if you're dealing with a long-term health issue.
This video is worth your time, even if you pick up just one energy exercise that brings you some joy.
GLOBAL ENERGY HEALING SUMMIT
Now, as you register for the FREE Energy Healing video, you'll also get access to the 2021 Global Energy Healing Summit.
You'll get access to video interviews of more than 40 experts. They will show you what YOU can do — right now — to heal that trauma at the source. You will then see ripple effects on your health and long-term happiness.
This incredible, life-changing summit will be something you look back on for years as the beginning of your healing process.
The Global Energy Healing Summit is hosted by Tom McCarthy (Forbes thought leader and performance coach) and Master Chunyi Lin (the 2010 Qigong Master of the Year).
It runs from September 24 – October 1, 2021. Don't miss your chance to join me at this phenomenal week-long event.
Experts who I admire and are also my close friends will speak during the event.
Marci Schimoff is a friend who helps you feel happier. This is a critical skill you develop to improve your overall health and resiliency.
Natalie Ledwell is a law of attraction expert who helps you move toward health and away from illness.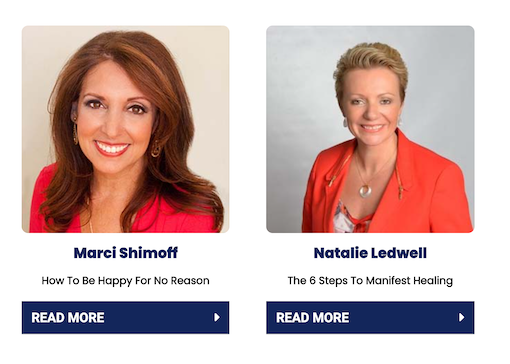 BREAK THROUGH
Tom McCarthy is the host of the event. His presentation has a fantastic overview of how focusing on energy healing can get you to break through the pain.
Devaraj Sanberg explains how our emotions can hold us back from healing or encourage healing. This is one of the most important of all the presentations.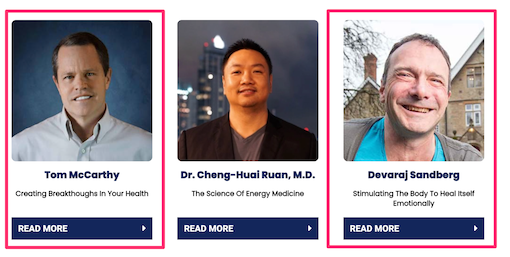 If your illness is caused by someone else or a circumstance where you feel betrayed or hold a grudge, then Dr. Joe Vitale's exercise on Ho'oponopono helps you forgive and heal. It's easy and powerful. A beautiful tool you can use your whole life.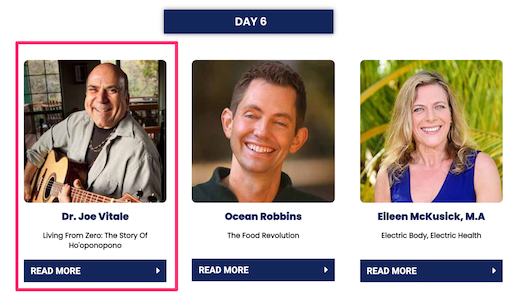 Dr. Alex Lloyd offers a quick recovery strategy. Often our long-term illnesses can be reversed through some of the most simple shortcuts.