Glow and Grow Faster (Red Light Sleeve for your Pump)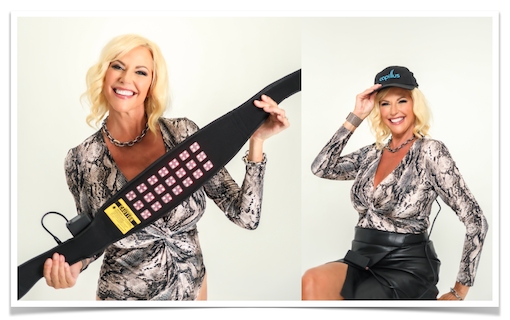 You may have seen pictures of me wearing my red light hat or belt. I've fixed my skin and restored hair loss from covid through photobiomodulation devices. So I know for a fact that red light therapy is healing. I'm super psyched to announce this new red light sleeve for your penis pump called STIMULATE.
uses the proven technology of red and near-infrared light to accelerate your results. Instead of pumping more or at a higher vacuum, which could set your gains back and cause damage, you can use PBM for better, faster recovery. The gains come in the recovery phase. Accelerating recovery accelerates gains.
STIMULATE: RED LIGHT SLEEVE FOR YOUR PENIS PUMP
Consistent use of red-light and near-infrared promotes:
Increased Testosterone Production
Improved Fertility
Heightened Libido and Sex Drive
Enhanced Erection Quality and Function
The STIMULATE: Red Light Therapy Penis Pump Wrap is a medical-grade red light and near-infrared penis pump wrap that promotes male sexual vitality. The 170 red light and near-infrared bulbs stimulate nitric oxide production and neovascularization for maximized blood flow for larger, harder erections.
Furthermore, the red light and near-infrared encourage cellular absorption of ATP in Leydig cells and cytochrome-c oxidase and stimulate photo-receptive proteins in the testes, resulting in higher sperm motility for increased fertility and elevated testosterone production for improved sexual function, sex drive, and libido.
The STIMULATE: Red Light Therapy Penis Pump Wrap is compatible with all penis pump sizes and is safe and effective for erection enhancement. STIMULATE includes:
85 RED LIGHT bulbs at 660 nm (nanometers) ⇐ accelerate skin healing
85 NEAR INFRARED LED bulbs at 880 nm (nanometers)
Compatible with all sized penis pumps
USB powered
Here is the link to get your red light sleeve.