A broken/damaged member sounds like a nightmare for guys.
Especially if they're like 99% of men I know who still plan on using their man cannons way into their 60s, 70s, and even 80s. Women would also feel the same way.
So what can you do if you "feel" something strange when masturbating or having sex?
A male reader of mine sent me an email asking the same question. Check out his email and my response.
TOWER OF POWER

"Dear Susan,

I'm a 41-year-old male who has been divorced for six years. Several years ago, I was masturbating and felt a "pop" as I was ejaculating. Since then, my erections have not been as hard or long-lasting, and I've gone from 6 inches erect to 5.5 inches. I should mention that I have struggled with depression and anxiety my entire life, and those mental health issues became especially severe after the divorce.

I went to a urologist, who said there was no structural damage to my penis. I'm now working on myself and have started dating a woman I like. We haven't had sex yet, but I see it happening very soon. My question is, what can I do to improve my erections and sexual functioning? Should I wait until I'm having sex again or pursue something now? Ultimately, I'd like to increase my girth and length, and you've mentioned that the Whopper, Gainswave, and P-shot treatments are a great idea. What about supplements such as VigRx?

I've read your emails for five years and greatly appreciate your advice on romance and sex. You are a trusted source. Ultimately, my goal is to get remarried and be an even better lover and sexual partner than before. I hope you can help me develop a plan of action from where I am now to get there. Thank you!" — King (not his real name)
======================
Hi King,
Judson Brandeis, MD, board-certified urologist, penile surgeon, and sexual regenerative treatments doctor, got back to me with his recommendations.
"It sounds like you had a partial fracture of your penis.
The penis does not have a bone, but it has muscular tissue that lines the erectile body, and when that is bent, it can tear, causing a 'popping' sound. Often you feel pain and develop swelling and bruising, but not always. Over time scar tissue can develop, causing a shortening of the penis and even some mild erectile dysfunction. At this point, I suggest using a traction device for twenty minutes, twice a day, to restore the penile size, a daily Nitric Oxide booster, Tadalafil to improve blood flow to the penis, GAINSWave, and a P shot to regenerate blood vessels and clear out scar tissue. Expect it to take two to three months for things to return to normal using this protocol. Judson Brandeis MD"
I thought you'd gotten bad advice from your previous doctor, and I'm glad we checked with a true genius like Judd.
Here are links to all of the modalities that Judson has suggested you stack together for their synergistic effects:
>> GAINSWave acoustic wave treatments
>> Nitric Oxide Booster
Up To 33% OFF On FLOW ⇐ 3 Bottles Every 3 Months Option (plus FREE Shipping for US-based orders over $50 or International Orders over $75)
>> Tadalafil
Generic name of Cialis – you can get it from your healthcare provider.
>> P Shot
Click Here For My P Shot Video Interview With Dr. Charles Runels ⇐ Here's A Video With The Creator Of The P Shot Explaining How It Works
Whoever does your GAINSWave treatments can do the P Shot simultaneously.
You can cross-tab the GAINSWave provider database with the P Shot provider database to find someone who does both. It's faster, and cheaper, and frankly, anyone not doing both is not really at the top of their game.
Click Here To Check Out The P Shot ⇐ Directory For P Shot Professionals In Your Area
Read this article where Karl went to Judd for both and let me video and take pics of the whole thing.
Click Here To Read The Article ⇐ Karl's GAINSWave And P Shot Procedure
A good friend of mine, Dr. Judson Brandeis, has written a NEW book that may change how men in midlife and beyond can recover, rebuild, and maintain their physical, mental, emotional, and sexual health.
The book is called "The 21st Century Man." It has contributions and advice from over 50 top doctors and Men's Health Experts.
⇐ The 21st Century Man (Feel Great, Look Good, And Have Better Sex)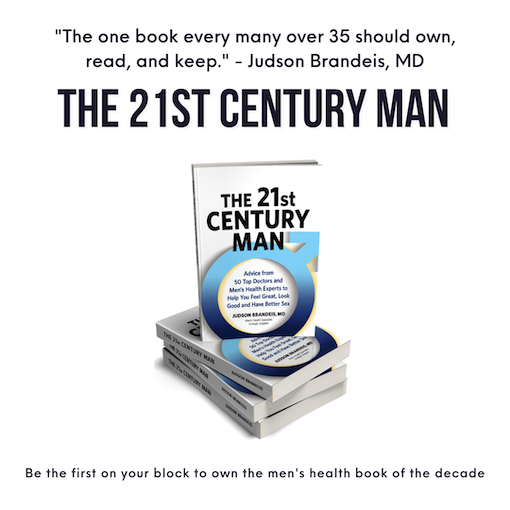 One more thing you might want to consider is getting a hormone panel check. This may not be an immediate solution to penis problems compared to the GAINSWave, Phoenix HIM, Whopper, and P Shot options… but this gives you a deeper insight into what's going on with your body hormonally. Testosterone plays a huge role in how your body (and penis) work, so you might want to ensure it's on point.
Let me know after reviewing all this material what you decide to do. Don't wait. Every day you're creating a more significant issue for the long term.
If you have questions, just ask.
Tim had a penile wound from his girlfriend Debbie back in the day. Now he's using the Whopper, GAINSWave, and P Shots to remediate a nearly lifelong penile injury.
This picture is from our recent 29th wedding anniversary.