Collagen is one of the most scientifically-backed nutrients that promote healthy glowing skin.
Collagen is a protein found throughout the body, with particularly high concentrations in the skin, joints, and bones.
As we age, the body's natural collagen production begins to decrease, leading to wrinkles, fine lines, and a loss of elasticity in the skin. This is why collagen has become a popular ingredient in anti-aging skincare products.
Recent research has shown that collagen can play a significant role in improving the health of the skin.
A study published in the Journal of Cosmetic Dermatology found that a collagen supplement taken orally led to an improvement in skin elasticity, hydration, and the overall appearance of the skin. Another study published in the International Journal of Cosmetic Science found that a topical cream containing collagen and elastin improved skin elasticity and roughness.
But not all Collagen is made equal.
⇐ Here's What I Recommend (Gut Health, Hormone Balance, Libido, And Sensual Vitality)
HEALTHY GLOWING YOU
Collagen provides the building blocks that the skin needs to stay firm, plump, and hydrated. This nutrient comprises three amino acids: glycine, proline, and hydroxyproline. These amino acids work together to provide structural support to the skin, helping to keep it smooth and wrinkle-free.
Collagen also helps keep the skin hydrated by attracting water to the skin's surface, and it can help reduce inflammation and redness in the skin.
In addition to being effective in improving the appearance of the skin, collagen can also be beneficial for overall joint health and gut and heart health. A clinical trial published in the Journal of the International Society of Sports Nutrition found that supplementing with collagen improved joint pain and stiffness and increased muscle mass.
Wrinkles, drooping skin, brittle nails, thinning hair, vaginal laxity, incontinence… We've been told it's just a part of the aging process, but I call B.S.
And I'll let you know why. Around 30, your body reduces the production of a specific nutrient. Each of the symptoms of aging, including your vaginal health and sensual drive, is tied to this.
Millions of women are deficient in this nutrient and don't even know it. The women who DO know about this deficiency are, in my experience, not treating it properly.
Here's where you get the info we ladies badly crave.
⇐ Here's What I Recommend (Gut Health, Hormone Balance, Libido, And Sensual Vitality)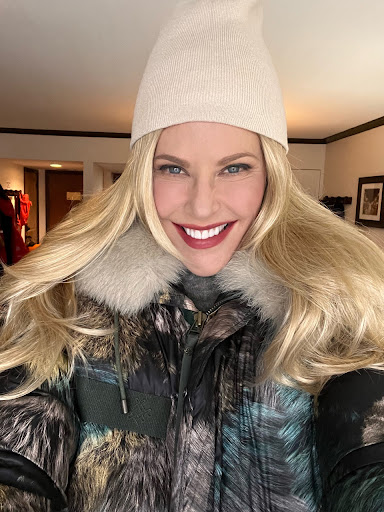 Here are the research data I came across and mentioned above:
1 The effect of oral collagen peptide supplementation on skin moisture and the dermal collagen network: evidence from an ex vivo model and randomized, placebo-controlled clinical trials
2 Collagen Supplements for Aging and Wrinkles: A Paradigm Shift in the Fields of Dermatology and Cosmetics
3 A Collagen Supplement Improves Skin Hydration, Elasticity, Roughness, and Density: Results of a Randomized, Placebo-Controlled, Blind Study