Today, we're diving into a subject that many people shy away from but that I believe is essential for a fulfilling sexual experience—genital and clitoral sensitivity!
Now, why should you care?
Increased sensitivity can enhance pleasure for both men and women, making sexual encounters more enjoyable and connected.
Think of it as turning up the volume on your favorite song—you get to feel the beats and the rhythms that much more intensely!
I received an email from a reader looking to spice things up in the bedroom. But she's having problems with genital sensitivity. Check out her email and my response below.
Click Here To Get The Quiet Vibe Guide ⇐ FREE Guide Of The Top 10 Quiet Vibes I've Tested (PLUS More Orgasmic Sex Tips For Lovers)
HELP ME FEEL
"Hi, Susan.

I enjoyed your podcast with Emily and thought I would send you some questions. I am a 53-year-old sexually active female.

I use the small womanizer during sex as it helps me orgasm, and I can take my partner deeper. It's kind of loud. What else do you recommend for my clit?

I would also like to know about creams for more sensitivity. I was looking at this "Promescent" product, but the reviews are not great on Amazon. Any suggestions?

When it comes to lingerie, where do you like to buy yours? Also, with a garter belt, are you always wearing heels? Are they closed-toed?

Lastly, I had a tummy tuck after my son was born, and it was great, but that scar :< Do men care, or is it a made-up story in my head?

Love your work!

Thank you."

Chia (not her real name)
====================
Hi Sweetie,
Here is my Quiet Vibe Guide. Some toys can get loud. And I agree, the Womanizer is noisy!
Click Here To Get The Quiet Vibe Guide ⇐ FREE Guide Of The Top 10 Quiet Vibes I've Tested (PLUS More Orgasmic Sex Tips For Lovers)
I recommend you get FemiWave treatments for sensitivity.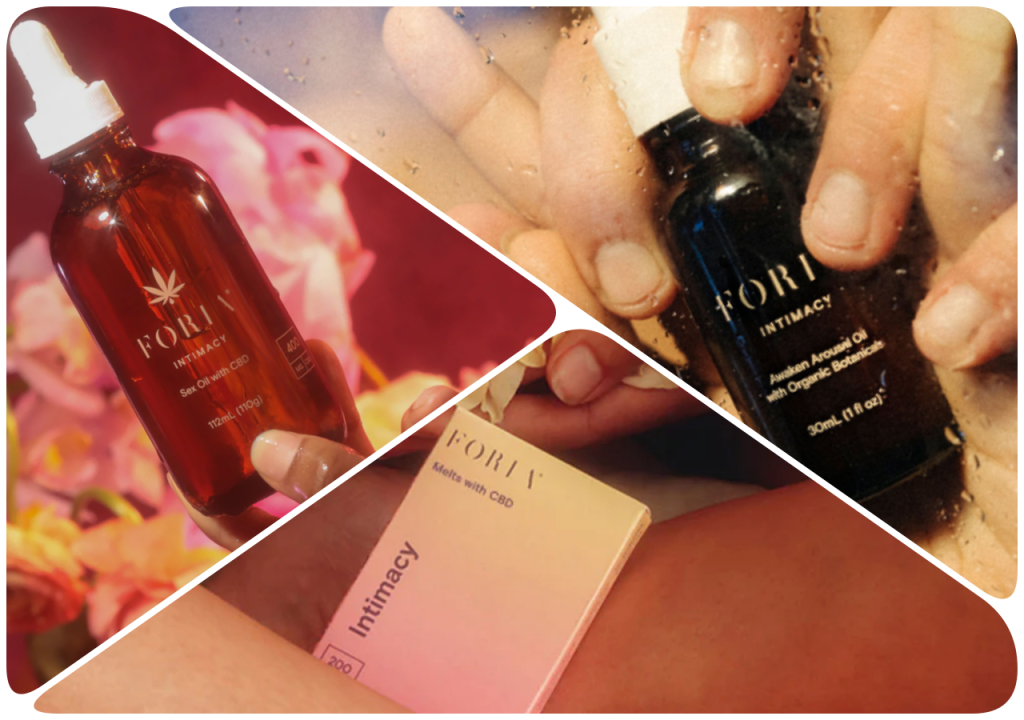 I buy lingerie anywhere I can find stuff that fits me. Lingerie stores. Amazon. Department stores. Wicked Temptations (note, they are slow to ship).
I wear them with stockings and a garter. I wear heels because that's what Tim likes. I can use open or closed-toed shoes.
And lastly, no…
Men do NOT care at all about the scar. They don't even see it. Their testosterone gives them rose-colored glasses!
Use a silicone scar removal sheet to see if it can disappear if it's bothering you. But otherwise, just put it out of your mind.
Our estrogen makes us overly critical of ourselves as a protection mechanism. It's an imperfect system and can make us hard on ourselves. Guys do not care!
Disclaimer: We frequently partner with companies providing products and services featured on our website in an affiliate relationship. We vet the products in advance to ensure they are trusted resources and recommend you research before purchasing. We welcome your feedback and recommendations. If you buy one of the products we recommend or click on one of the links in this article, we may receive a commission. Thank you for supporting us!
All information from Susan Bratton, Personal Life Media, The20, and our collective brands are personal opinions. The statements made within this email/website have not been evaluated by the Food and Drug Administration. These statements and the products of this company are not intended to diagnose, treat, cure or prevent any disease. Always seek consultation from your doctor.