Squirting Tip #2 Milk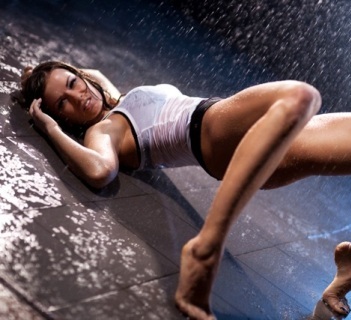 It's FLO Week! And here's my best advice for you about helping your woman experience the delicious cleansing release of ejaculatory orgasms.
Milk the ejaculate from her.
What I mean by that is, don't have your lady push out too hard and do all the work. Provide her with the steady strokes that will be sufficient for her ejaculate to come out on it's own. It will.  Tallulah has a saying called, "birthing your orgasm."
When we first teach a woman to squirt, we tell her to forget about squeezing down to focus the sensation on her clitoris and instead to push out, like she's birthing a baby. That's all well and good to get started, but my tip is that after a while, she can remain more neutral and you can coax, or milk, her ejaculate out with Tallulah's trademark stroke patterns.
These are a gentle series of strokes – including a fantastic "blended orgasm" stroke – that will have her soaking the sheets in no time. When you learn these strokes you'll have a level of confidence that will relax your lady and let her surrender to these sublime new sensations.
If you're currently a clit-centric lover – not taking advantage of her entire G-AREA – you are leaving a tremendous amount of pleasure on the table.
Women are hungry for this pleasure. Feed her desire. Feed her well with not only Tallulah's Female Liquid Orgasm program but perhaps another one of the great products available:
All this week Dr. Patti, Sloane, Susan and I will be giving you tips about female ejaculation.
Alexa and Lexi will explain to you the woman's mind and how to lead her into all sorts of adventures with Squirting Orgasm On Command. This foolproof technique gives any woman an explosive squirting orgasm, and I've personally reviewed this information and stand behind it 100%.
When you're in the learning stage it's a luxury you both deserve to own all three. What's more important than the deep intimate connection you share with your lover?
Because Sloane has an explicitly detailed squirting video for you that shows some of Tallulah's trademark stroke patterns IN ACTION with Robert and Ripple.
Ripple literally soaks the cameraman's pants! Watch out for it! You will not want to miss it.
Recap:
Tip #1 Use Gravity.
Tip #2 Milk Her G-AREA.
Get the special report.
Watch out for Sloane's explicitly detailed squirting video.
We're getting you up to speed for a whole new level of intimacy!
If you haven't yet downloaded and read Tallulah's complimentary report called, The Truth and Myths About Female Ejaculation, grab it now here!
*If you missed the other tips: