Why Do Some Women Squirt and Others Don't?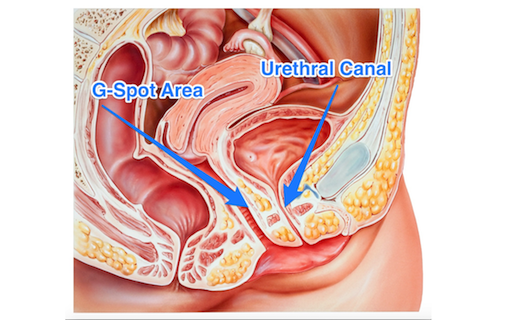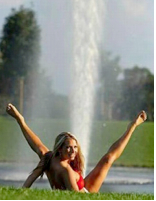 With all that liquid being expelled during squirting, I just had to ask,  "what produces it and why is it that some ladies squirt and others don't?" — P.F., Port Harcourt, Nigeria
Dear P.F.,
The liquid that is being expelled from the urethra is prostatic fluid.
It comes from the female prostate which is also known as the G-Spot.
Believe it or not, women have a prostate just like men do!
In fact, the prostatic fluid has the same components as ejaculate except without the semen.
This fluid is clear and watery and can be released in amounts from a few droplets up to more than a cupful.
Women can ejaculate once in a session or several times.  It can dribble, gush, spurt, squirt and anything in between.
There are several ducts called paraurethral glands which feed into the urethral canal which are housed inside that spongy mound with ridges called the G-Spot.
When she is aroused and or stimulated, these glands fill with fluid and get engorged with blood and release the ejaculate through the urethral canal when she expels the ejaculate either through pushing it out voluntarily or releasing it involuntarily.
All women have the capacity to ejaculate because we all have the anatomy to do so.  Here are some reasons why women don't ejaculate:
She simply doesn't know it is possible or even exists.
She mistakes the feeling of needing to ejaculate for the feeling of needing to pee and either holds back or goes to the bathroom.
She has a hard time getting into a deeply aroused and surrendered place sexually.
She is not with a partner she feels comfortable with.
She doesn't masturbate and is not in touch with her body
She has body image issues and self-consciousness
She doesn't know where her G-Spot is and it is not getting enough stimulation
She is afraid to let go or she is afraid the ejaculate might make a mess
She has experienced sexual abuse, shame or trauma.
Her Pelvic Floor Muscles or PC (Pubo Cocxygeus) Muscles are too tense or too weak
She is not giving herself adequate enough time to build up the ejaculate and get into a highly aroused state
These are just a few reasons I have helped women address over the years through my program, Female Liquid Orgasm for men and couples, my program for women called Squirt Your Heart Out and my international SquirtShop workshops.
Just remember that there is nothing inadequate about you if you don't or can't ejaculate.  You are not less than if you don't ejaculate.  So have lots of compassion for wherever you are at along your sexual journey and know that it is perfect.  Just keep opening and exploring your sexuality and follow what brings you pleasure and connection with yourself and your partner.
Wishing you the Best!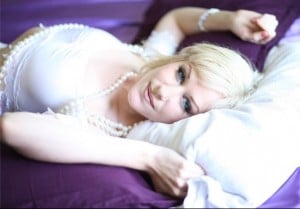 Learn more about G-spot: 

Click download button below to get our Female Ejaculation eBook for FREE!