Is She "Holding Out" Her Sexual Desire For You?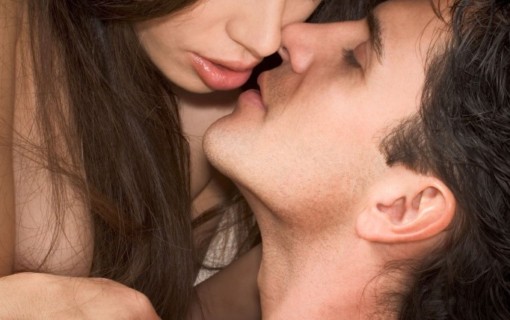 Dear Susan,

I first wrote to you well over a year ago and raised the issue about lack of sexual attraction that my girlfriend had toward me. I tried using some of the suggestions in your materials, but we broke up last March … but got back together last September, thanks to some extent to me implementing…

Mike Fiore's 

program strategy.

During the 6-month hiatus, I spent a lot of time at the gym … and subsequently received repeated compliments from my girlfriend the day we met for the first time in kicking off our "new" relationship. She has since said sexual attraction to me isn't the issue, but she now thinks it's her lack of a libido.

Still, I can't help but wonder, since she clamors over fit and handsome Hollywood stars. She is first and foremost dedicated to her mother's well-being. My girlfriend continues to be a homebody type (as she was in our first relationship) after years of being a self-described party animal and social butterfly who had numerous relationships and felt she was promiscuous back then. I also know she has been on a medication for the past few years, an anti-depressant that is known to reduce libido in some women.

One thing I've noticed about her is she has a real difficult time putting into action the things she KNOWS she has to do and has even verbally committed to doing (e.g., exercise, cut back on alcohol, etc.). I'm sure this also applies to intimacy. She has openly expressed frustration with her libido and talks about what she ought to do… but putting it into action is another matter.

We have had honest discussions about this, and I think we both want a great sexual relationship with each other. She says she's not up for the "hot, wanton sex." She has described herself as a "Plain Jane" type in bed, which puzzles me because she also has expressed her willingness to dress "sexy" for me. (Last Christmas I gave her a hot-looking outfit; she says she can't wait to wear when we go out on a romantic dinner.) So I guess bringing up things like kama sutra and tantric beds probably is not a good idea at this point, huh? I suppose with her I will have to work on getting her to crawl before I can get her to walk … and then walk before getting her to run, if you know what I mean.

So what to do next? I feel like I probably should assert more authority and make plans to take her out more often. Something that Adam Gilad mentioned in Revive Her Drive about having a "vision" for the relationship jumped out at me.

Any feedback will be much appreciated.

– M
Hi M,
Great to hear from you again. I am making an educated guess that your girlfriend might be "holding out" her sexual desire because she wants you to marry her.
According to Naomi Watt in…
her book, Vagina, "anti-depressants that use SSRIs (selective serotonin reuptake inhibitors) produce a state of satiety due to raised seratonin levels which lower motivation. de Contrecoeur found that raised serotonin anesthetizes emotion, suppresses or blocks sexual desire, and makes people sleepier and less aggressive – they even move around less."
For many women, the shame they feel about their desire and the societal guilt they experience allows them to be "slutty" with a man they don't want to marry, but makes them act chaste and virginal (aka "low libido") with a guy they think they want to be the wife of. This is mostly unconscious behavior. I doubt she's "playing you" in any way, dear. It's just a bad mix of neuro-physiology and cultural dichotomy.
I WOULD NOT continue to date her unless you can figure out how to make her feel secure enough with her sexuality around you to really get passionate together. Otherwise, you'll spend the rest of your days a bitter and gutted man with low self-confidence, starved for touch and affection. And she'll continued to starve herself sexually thinking she's doing the right thing. And both of you will miss out on a lifetime of potential pleasure and intimacy that every human deserves.
There are various routes to lead her to her sexual potential that depend on your inter-relational dynamic such as:
1) You take a very dominant and supportive lead and show her what to do very slowly and with a ton of love. See if she'll step up, out of her cultural trance and excuse making.
2) You have a heart to heart talk and enroll her in taking action so that you two can commit to sexual maturation and a passionate relationship that keeps getting better and better your whole lives. This comes from honestly and willingness to grow.
3) For some men, the pain of talking about things is so great that they want to lead her without her buy in and need a way just to get the ball rolling again. I do NOT recommend this for you. If your relationship is SO bad already with your girlfriend that you cannot even talk to her, then I suggest you move on and find a woman who is more mature and rational.
Trying to look like a body builder, actor or football player is not going to get her to want to have sex with you. There is nothing wrong with you that needs fixing except your ability to be honest and talk to her about your needs and her right to enjoy love, affection, lovemaking and hot, wanton sex as well.
Get honest.
Talk to her.
Immediately do the Relationship Values Workbook™ together from with the Revive Her Drive program you already own and start meeting each other's overall relationship needs. Ask her to describe exactly how she likes to experience her specific values. She'll tell you. For example, if she says "faith" is one of her top Relationship Values, ask her to explain how you can provide support for her desire to have a faith-oriented relationship. Maybe she wants you to go to church with her? Do it. Because you will tell her that passion is one of your top Relationship Values and you want her to embark on a journey of finding passion together.
When she says she's more of a "Plain Jane" sexual person, what she's likely meaning is that she's sexually inexperienced and gets overwhelmed by performance anxiety about having to go beyond her comfort zone. She's afraid to be wanton, to surrender, because she's insecure. This is where your leadership comes in. This is why you start with romance and get her comfortable and escalate slowly and teach her things and learn together as beginners.
After you two establish your unique Relationship Values, and you get up every day and focus on providing what each of you individually needs to be fulfilled in a relationship…
The single biggest thing that can help you next is to start using the 4 Keys to Seduction inside the Seduction Trilogy. These four keys will allow you, once you've gotten her agreement to TRY, to right size offers she will happily say yes to.  Start by making her offers for ROMANCE, not sex. Remember what you learned in Revive Her Drive about romancing her first, then awakening her innate sensuality before advancing to any sexual offers. Then you can escalate from there with the four keys to turn a lukewarm sex life into passionate abandon one day and hot, naughty fun the next.
I think it could help you escalate her and YOU HAVE TO HOLD HER TO HER PROMISES. She needs to be in integrity about her verbal promises. This is a joint venture of sexual maturation for both of you… a time of exploratory pleasure and hones feedback.
Once she's opening up and enjoying herself, the third book in the Trilogy,
Her Sexual Trainer
, will show you how to unlock her hidden fantasies and desires (or to help her begin to even explore and have sexual fantasies, for perhaps the first time in her life) so that you can continue to evolve your mutual sexuality with each other.
Please also revisit the sections of Revive Her Drive that include Overcoming Resistance, Sexual Sticking Points and the Masterful Lover MANifesto. Put those things you learn into practice with her immediately and ask her for feedback.
Michael, from what you are writing, I'd really recommend you have a heart to heart talk with her and if she doesn't step up, move on.
Let me know how this is going and we'll take it from where ever you are.
Sending you much love.
Warmly,
Susan